The Munsters in Hipster Brooklyn? Get the Latest on All the TV Reboots and Revivals in the Works
Another day, more TV revival news. This time it's The Munsters, the classic 1960s sitcom that NBC already attempted to revive with Mockingbird Lane back in 2012.
Now, according to Deadline, Odd Mom Out creator and star Jill Kragman is taking a stab at bringing Herman, Lily, Eddie, Grandpa and Lily Munster back to television for the Peacock network. Seth Meyers and Mike Shoemaker are also on board as executive producers. The twist? This version will find the Munster family attempting to fit in with the hipsters of Brooklyn, no a Californian suburb.
Bryan Fuller attempted to bring The Munsters back to TV with the hour-long drama Mockingbird Lane. Jerry O'Connell starred as Herman Munster, Portia De Rossi as Lily Munster, Charity Wakefield as Marilyn Munster, Mason Cook as Eddie Munster and Eddie Izzard as Grandpa. Guest stars in the pilot included American Horror Story's Cheyenne Jackson and The Mindy Project's Beth Grant. NBC aired the pilot as a TV movie for Halloween 2012.
Do you want to see The Munsters back on TV? What do you think of the new take? See what other revivals and reboots are in the works below.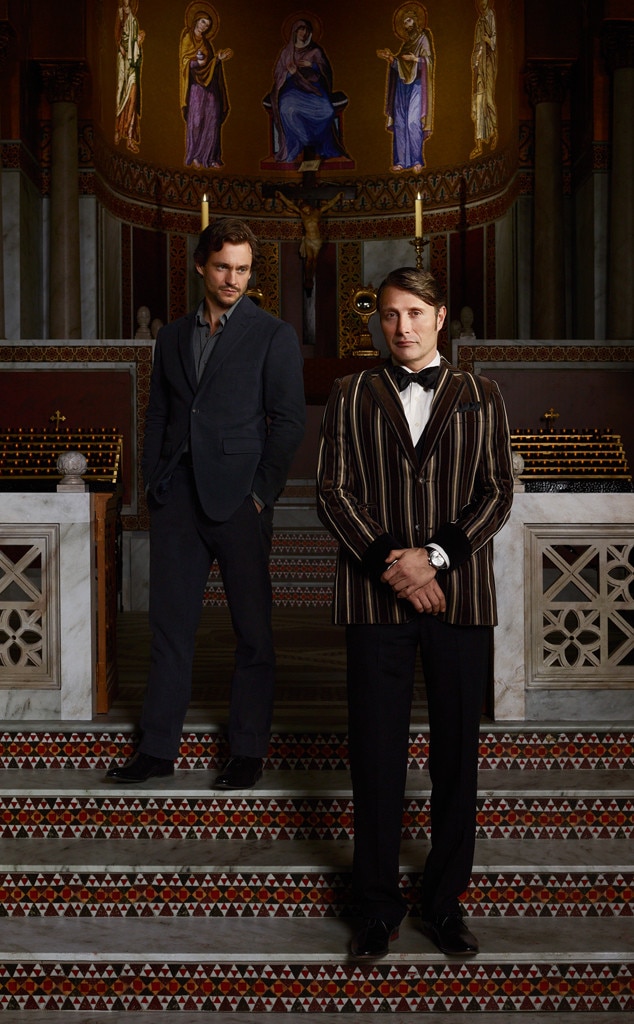 NBC
Hannibal

WHAT: Bryan Fuller's take on serial killer Hannibal Lecter was acclaimed, but only lasted three seasons. Talk of moving it to another network, giving it a movie, etc. floated around after the series finale, but never materialized. Now there's some hope. Fuller responded to a fan who asked the state of the property. "Conversations couldn't start until 2 years after the final airing of season 3. @neoprod has started those conversations. This takes time," he tweeted.
CAN YOU WATCH IT? Not yet, the talks are just beginning.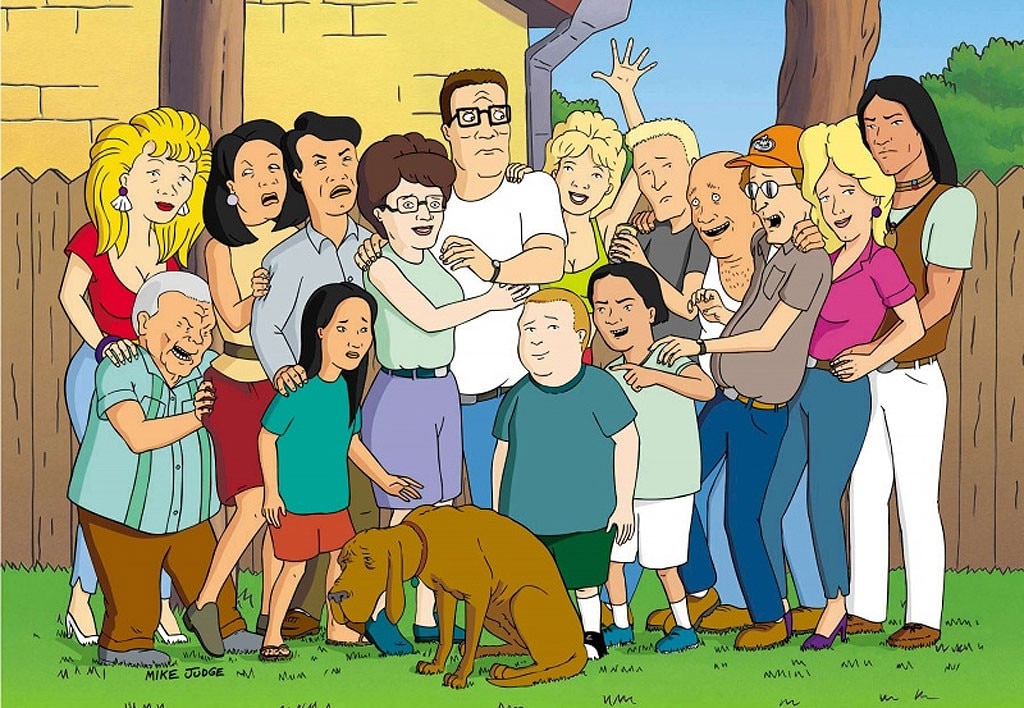 FOX
King of the Hill

WHAT: Fox boss Dana Walden told reporters she had a meeting with show producers Mike Judge and Greg Daniels about bringing back Hank, Peggy, Bobby and the rest of the King of the Hill gang. "We have had preliminary conversations with Greg and Mike and I would like to explore that," she said. "We had a very preliminary conversation given what's going on in the country I think they had a point of view about how those characters would respond. Again, it was one meeting and I would hope to revisit it."
CAN YOU WATCH IT? Not yet, it's just in the early stages.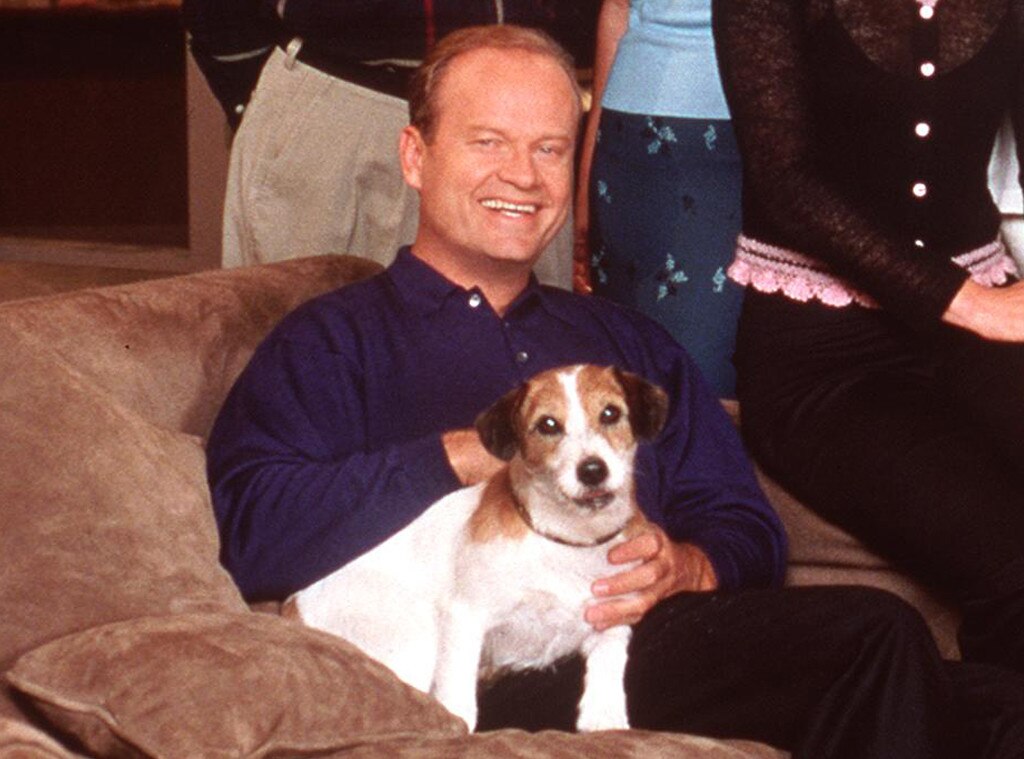 NBC
Frasier

WHAT: NBC boss Robert Greenblatt admitted he's had talks about bringing back iconic shows like The Office, 30 Rock and yes, Frasier. "I've had conversations with [exec producer] David Lee about [Frasier]," Greenblatt told TVLine. "Frasier would be great. I'd love to [bring back] Frasier. We put out feelers about [it] over the years. But I don't think there's any real interest. I think everyone's moved on."
CAN YOU WATCH IT? Nope. Probably never. But then again…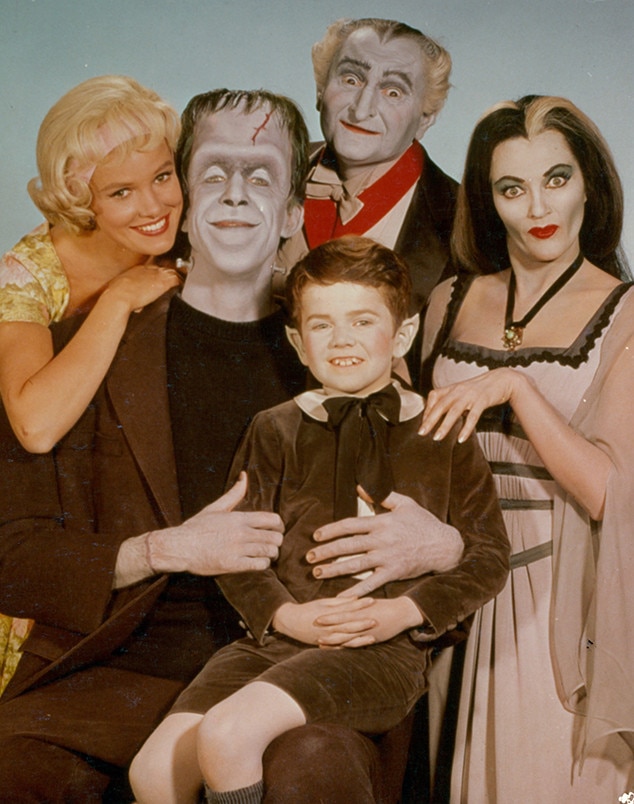 CBS/Getty Images
The Munsters

WHAT: NBC is looking at bringing The Munsters back, but with a Brooklyn-twist. Herman, Lily and the rest of the Munsters would be trying to fit in in New York City's hipster haven. Odd Mom Out's Jill Kragman and Seth Meyers are behind the new project.
CAN YOU WATCH IT? Not yet…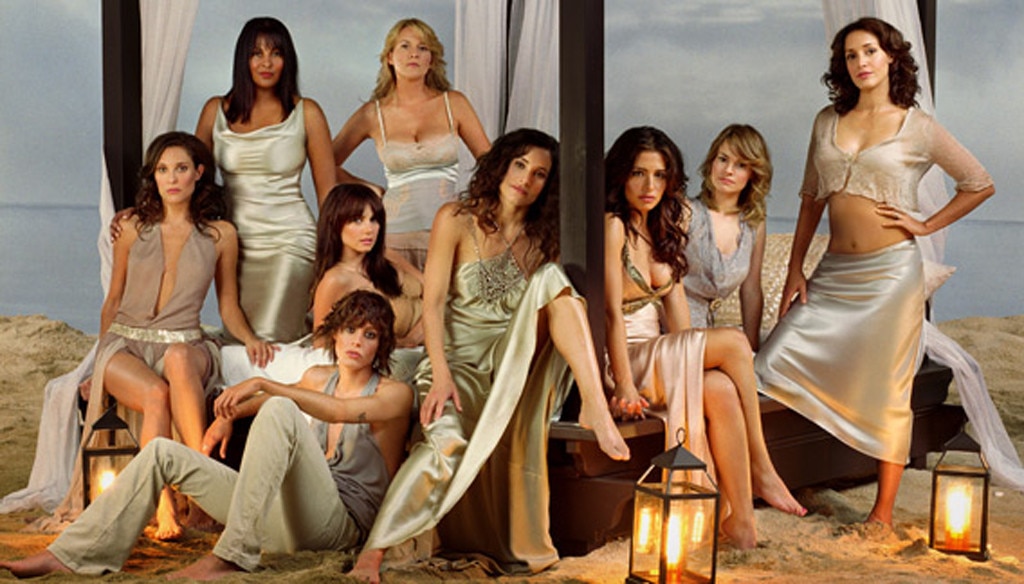 Showtime
The L Word

WHAT: Showtime has enlisted The L Word creator Ilene Chaiken and original stars Jennifer Beals, Kate Moenig and Leisha Hailey for a proposed sequel series, which would introduce fans to a new group of lesbians living and loving in West Hollywood.
CAN YOU WATCH IT? Not yet, it's still in development.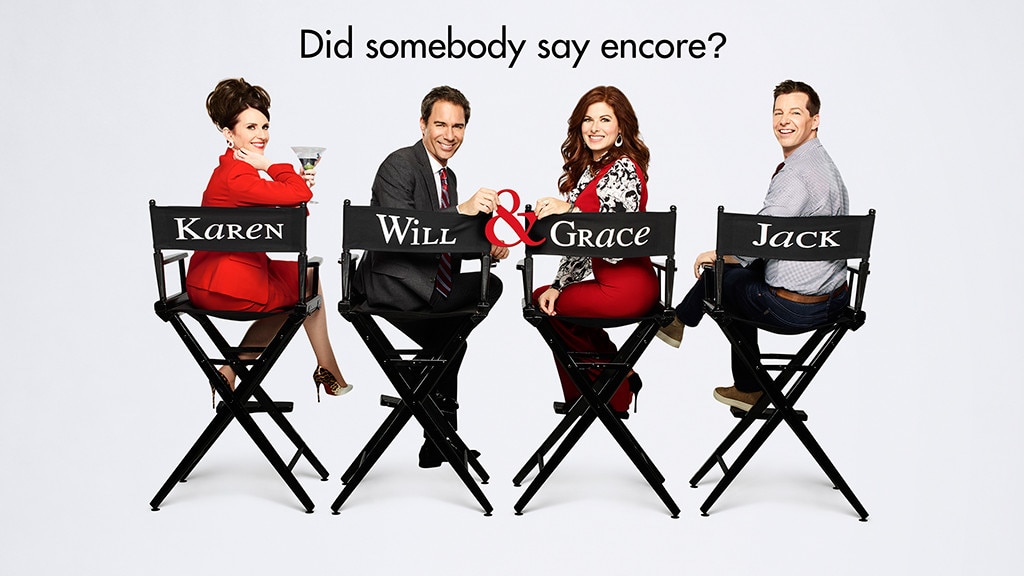 NBC
Will & Grace

WHAT: A revival of the Emmy-winning series starring Debra Messing, Eric McCormack, Megan Mullally and Sean Hayes.
CAN YOU WATCH IT? The new batch of episodes premiere on Thursdays, fall 2017 on NBC.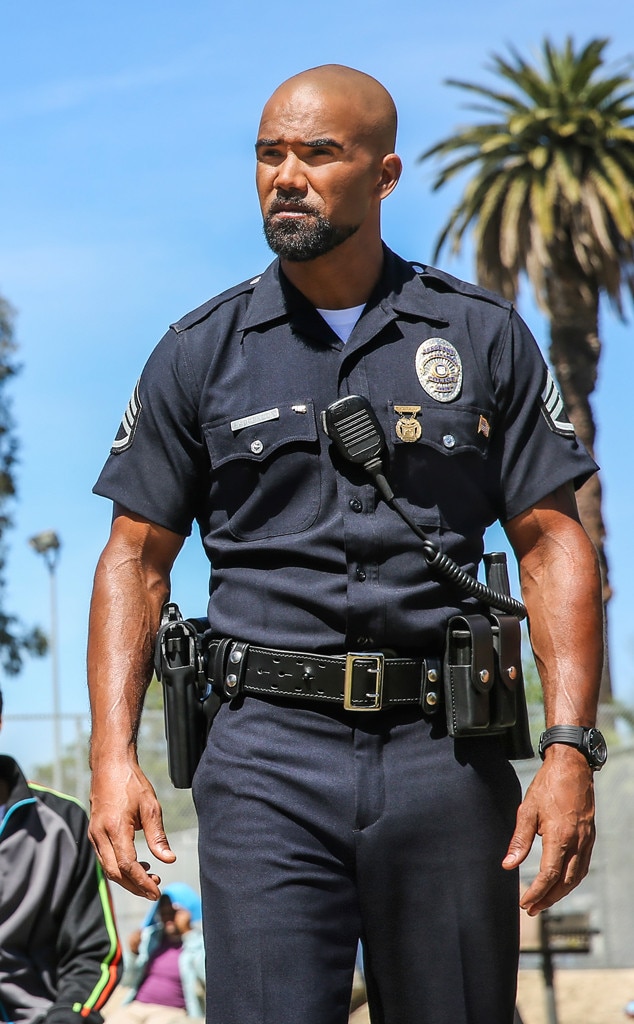 CBS
S.W.A.T.

WHAT? Shemar Moore stars in the series in new series inspired by the 1975 TV series and 2003 movie of the same name.
CAN YOU WATCH IT? This fall on CBS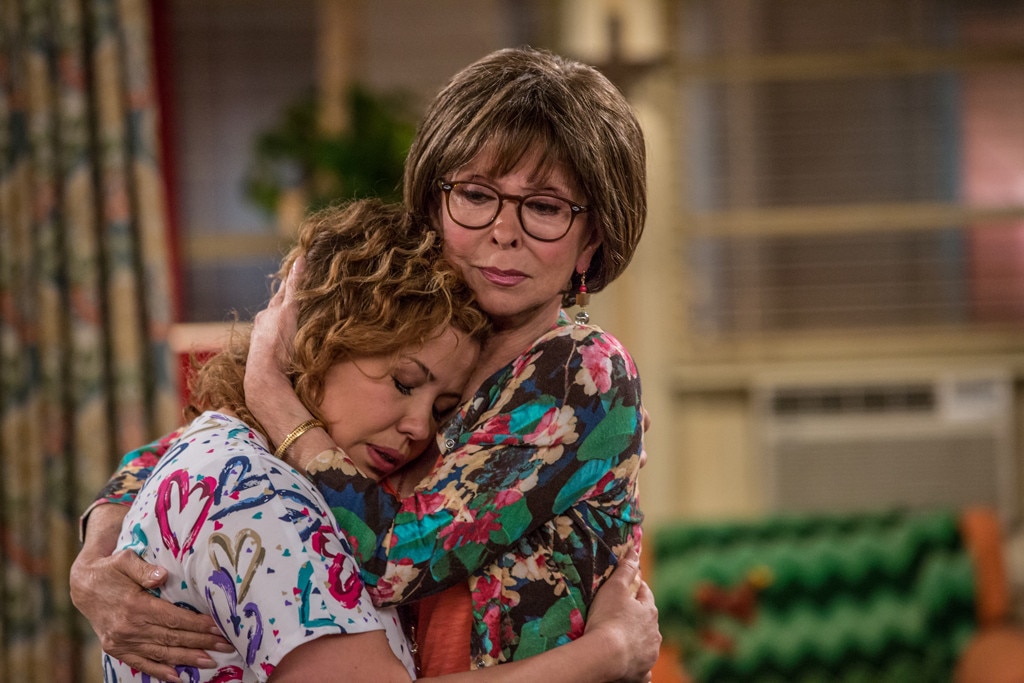 Michael Yarish / Netflix
One Day at a Time

WHAT: A modern-day reboot of the classic Norman Lear sitcom.
CAN YOU WATCH IT? Season one is now streaming on Netflix, season two is in the works.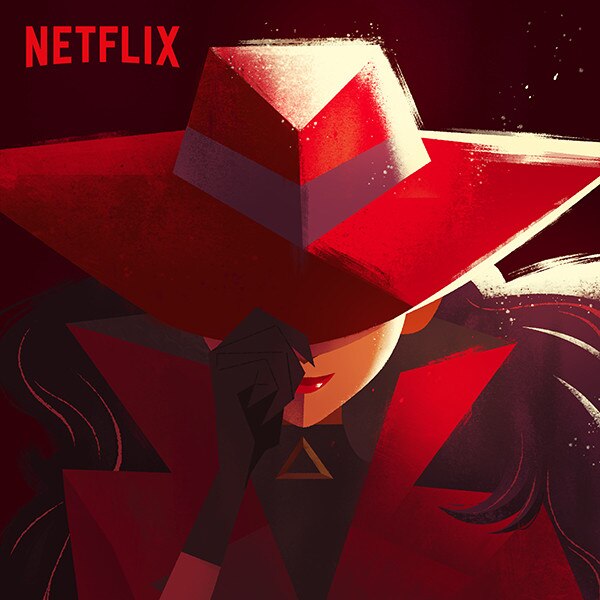 Netflix
Carmen Sandiego

WHAT: A reboot of the classic kids show with Gina Rodriguez voicing the new Carmen Sandiego.
CAN YOU WATCH IT? Not until 2019, but it's coming!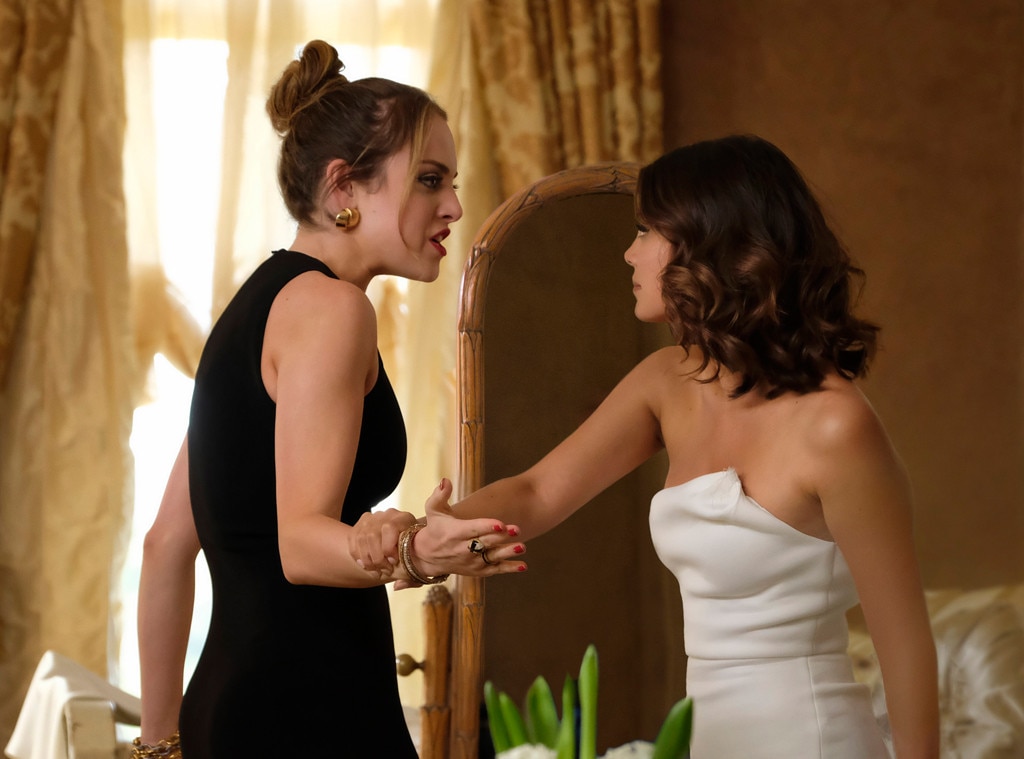 CW
Dynasty

WHAT: The CW has updated the classic 1980s primetime soap with The OC's Josh Schwartz and Stephanie Savage.
CAN YOU WATCH IT? Fall 2017 on The CW!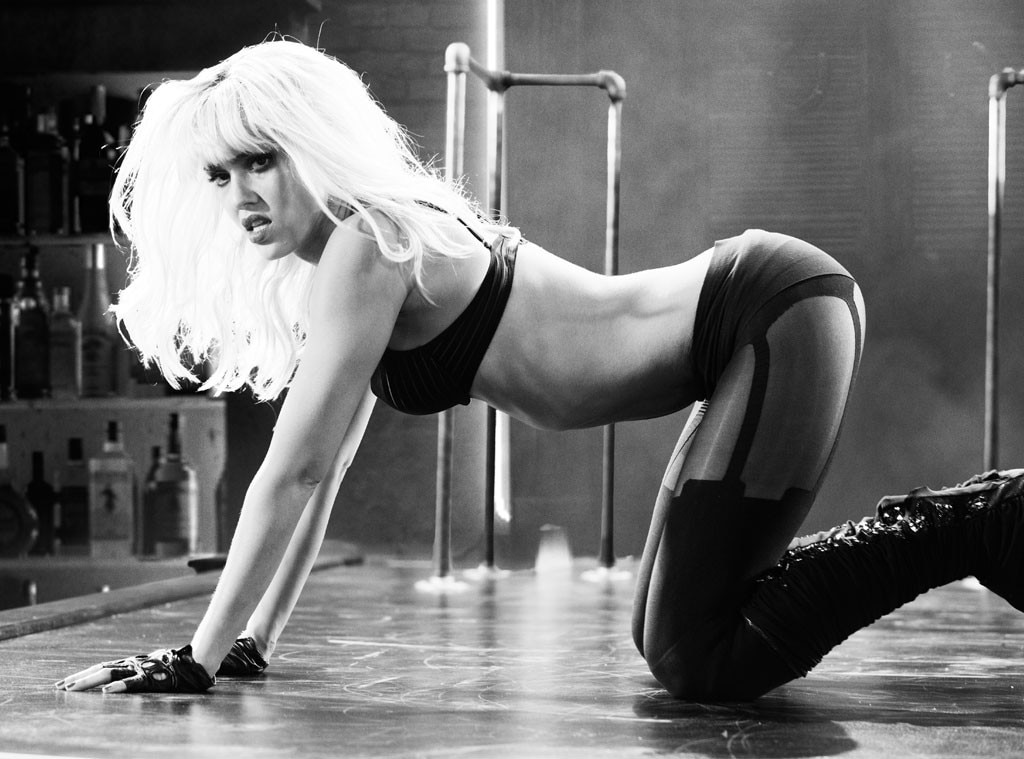 Dimension Films
Sin City

WHAT: The Frank Miller comic series is in the works as a TV series with The Walking Dead veteran Glen Mazzara, Len Wiseman and Stephen L'Heureux.
CAN YOU WATCH IT? Not yet, it's still in development.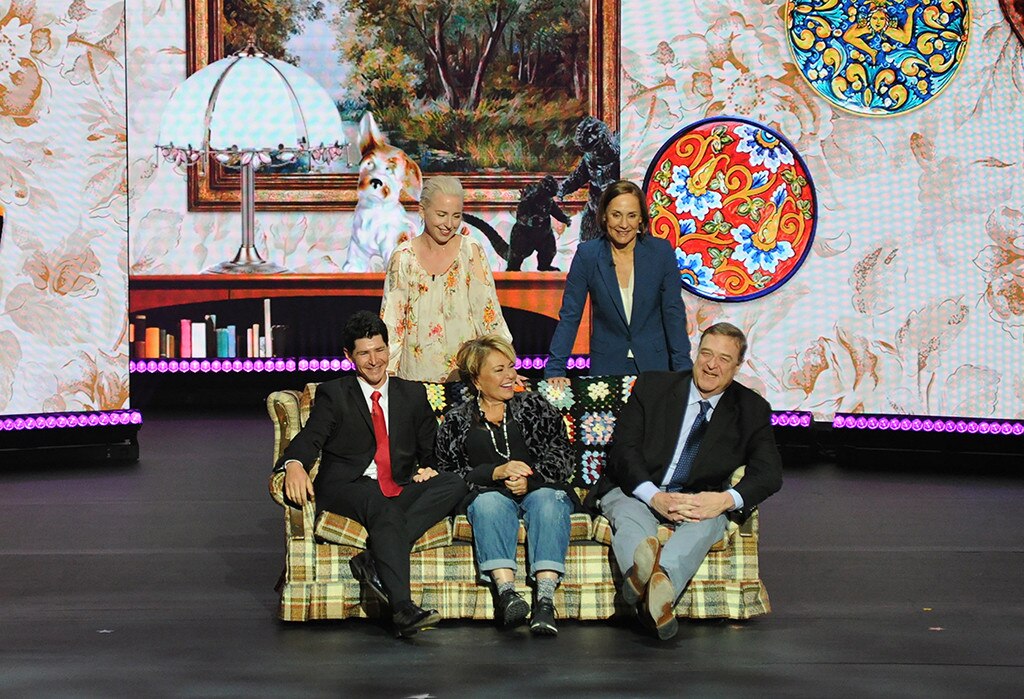 ABC
Roseanne

WHAT: The original cast of Roseanne will reunite for an eight-episode midseason run on ABC. "The Conners' joys and struggles are as relevant—and hilarious—today as they were then, and there's really no one better to comment on our modern America than Roseanne," Channing Dungey, president of ABC Entertainment, said in a statement when the revival was announced.
CAN YOU WATCH IT? Midseason on ABC!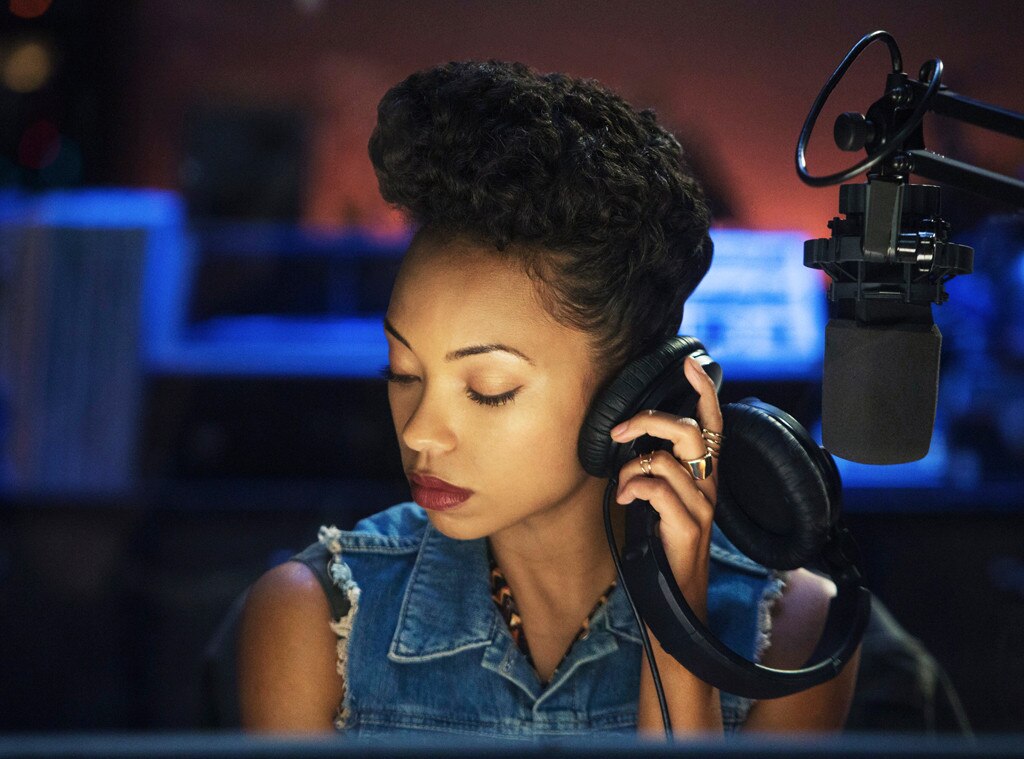 Netflix
Dear White People

WHAT: A continuation of the story started in the 2014 movie of the same name with writer Justin Simien and several of the movie's stars on board.
CAN YOU WATCH IT? Season one is now streaming on Netflix.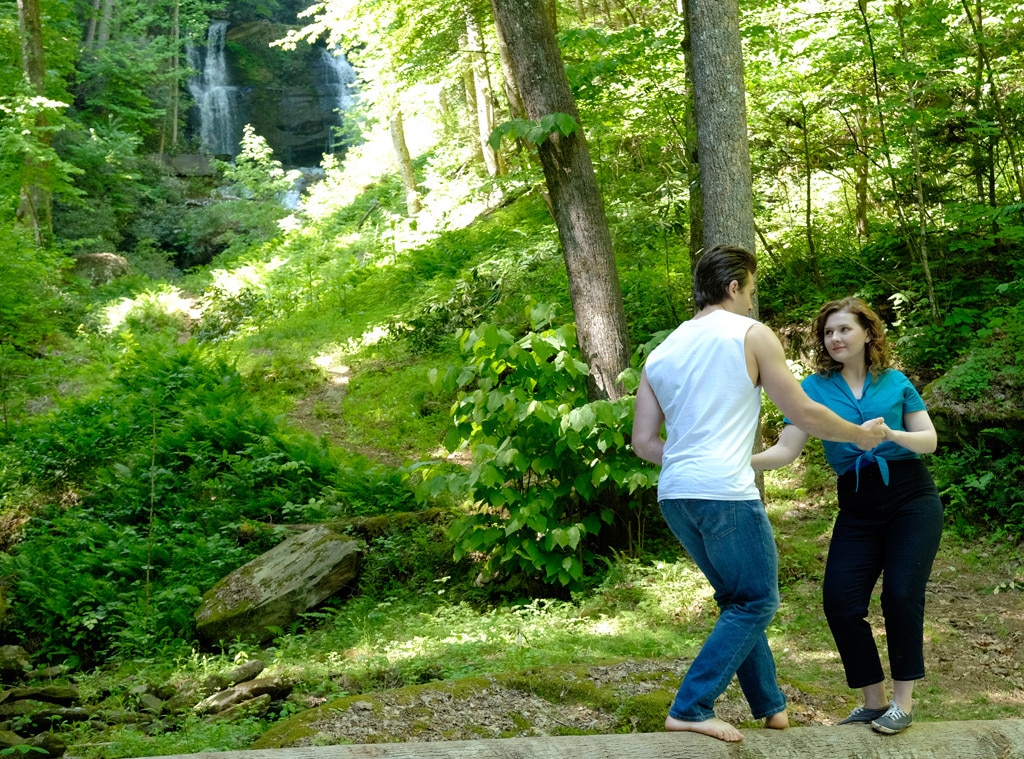 ABC
Dirty Dancing

WHAT: A TV movie remake of the classic flick of the same name with Abigail Breslin taking on the role of Baby.
CAN YOU WATCH IT? The movie premiered May 24, 2017 on ABC.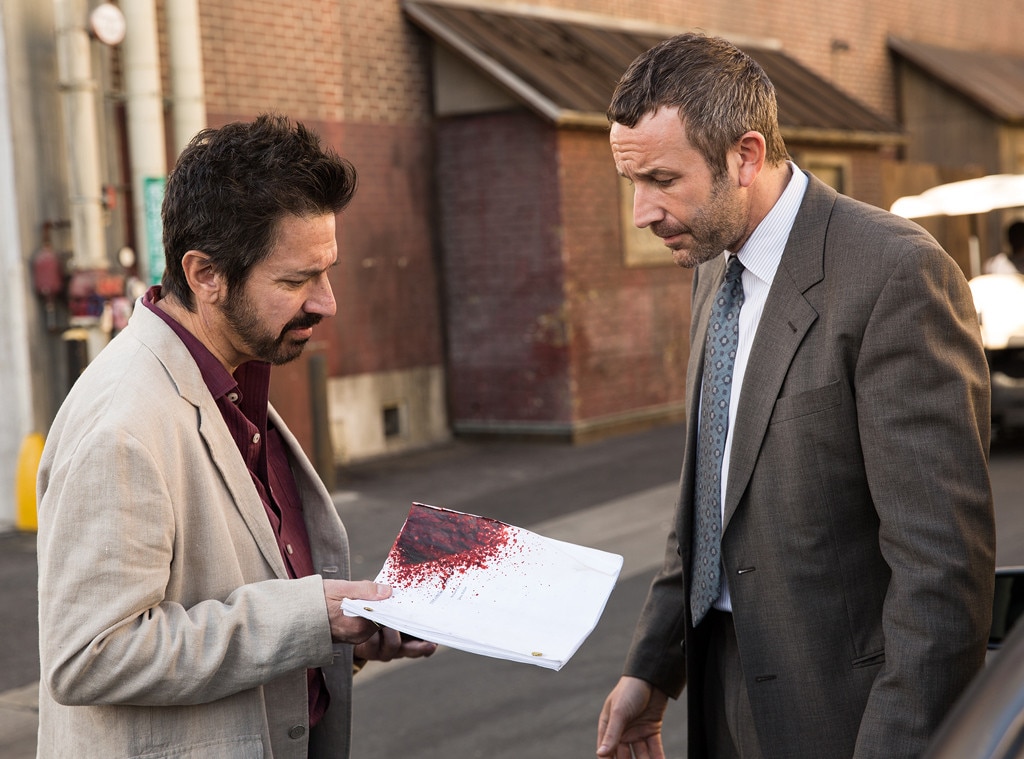 Epix
Get Shorty

WHAT: Ray Romano and Chris O'Dowd are star in the Epix series based on the novel by Elmore Leonard. Peep the trailer now.
CAN YOU WATCH IT? The Epix series premieres August 13.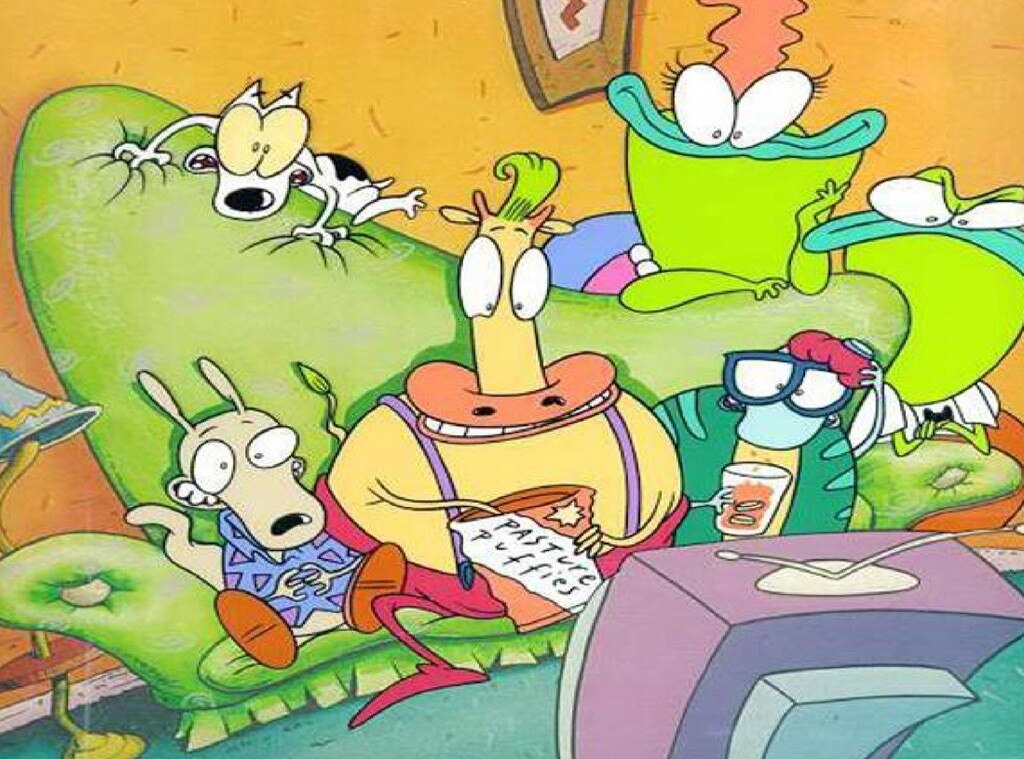 Nickelodeon
Rocko's Modern Life

WHAT: Nickelodeon is reviving the classic cartoon for a one-hour movie with the show's creator back on board.
CAN YOU WATCH IT? Not yet, but soon!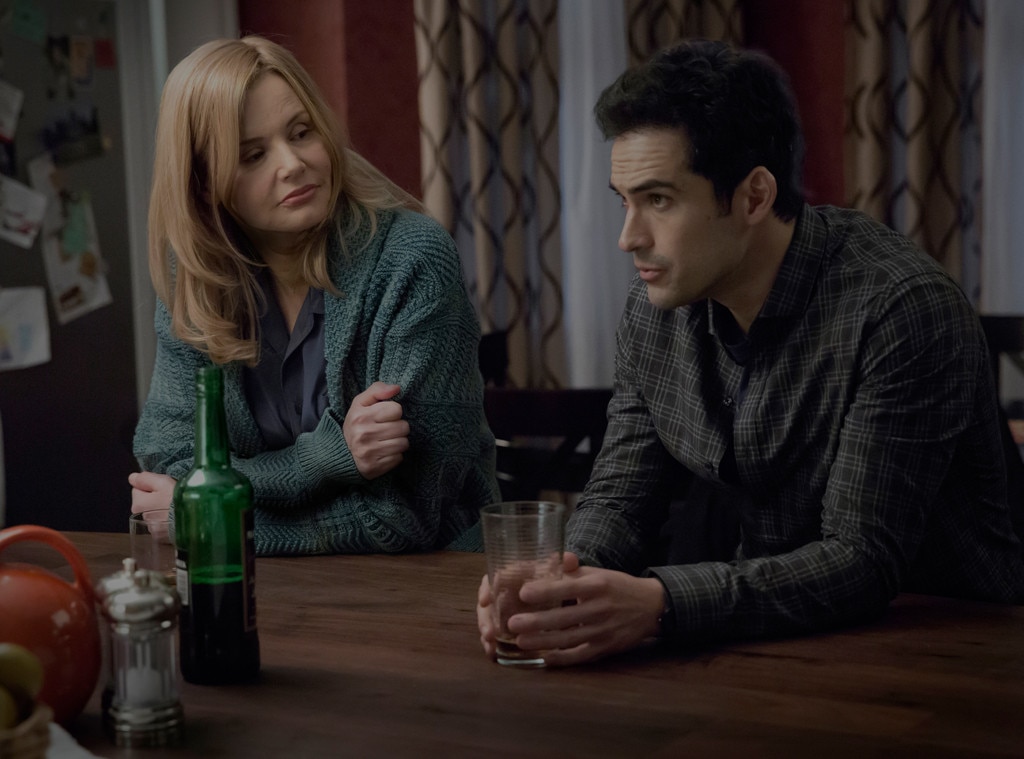 Fox
The Exorcist

WHAT: Fox ordered a modernized "reinvention" of The Exorcist, based on William Blatty's 1971 book. It'll be a "serialized psychological thriller following two very different men tackling one family's case of horrifying demonic possession, and confronting the face of true evil." The first season brought Geena Davis back to TV.
CAN YOU WATCH IT? Fox ordered a second season of the series.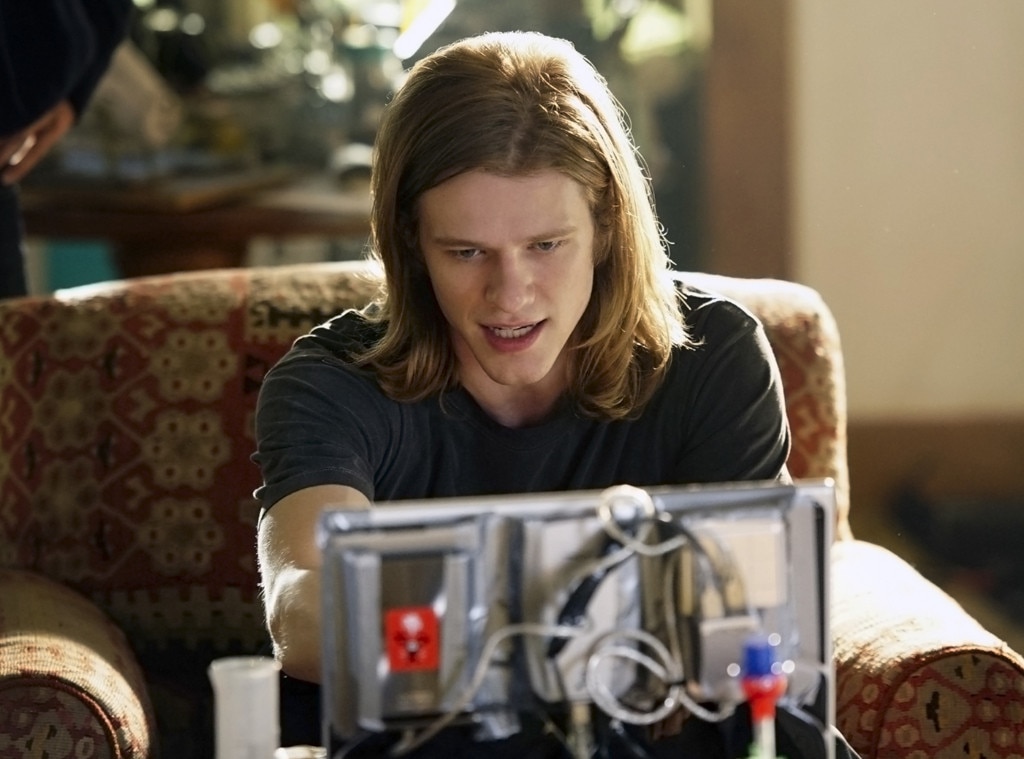 CBS
MacGyver

WHAT: X-Men's Lucas Till stars as a young Angus MacGyver as he learns all those problem solving skills. You know, like fixing stuff with a piece of gum and thumbtack. James Wan, Henry Winkler and R. Scott Gemmill are executive producers and George Eads also stars.
CAN YOU WATCH IT? MacGyver is back in action for a second season on CBS.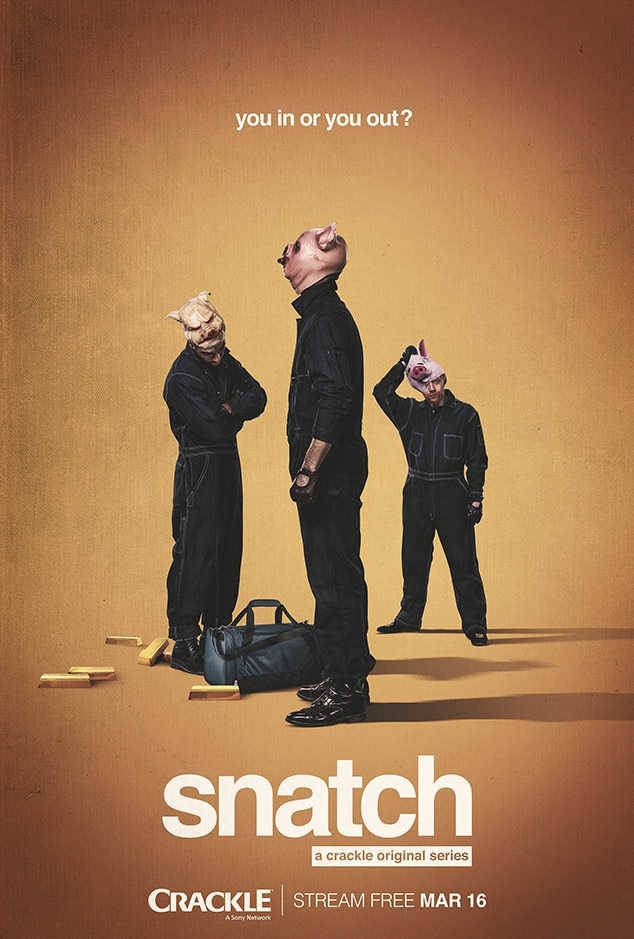 Crackle
Snatch

WHAT: Rupert Grint, Ed Westwick and Dougary Scott are playing new characters in the Crackle show based on Guy Ritchie's flick.
CAN YOU WATCH IT? The series premiered on Crackle in March 2017.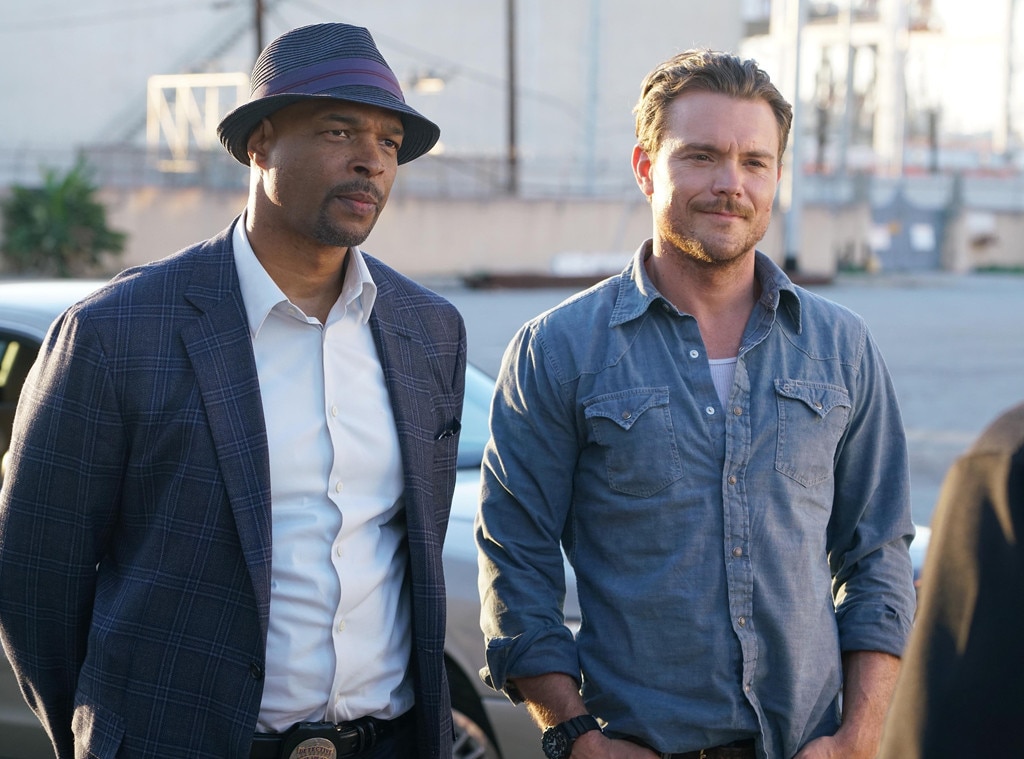 Fox
Lethal Weapon

WHAT: Riggs and Murtaugh ride again! Fox ordered a TV version of the Danny Glover and Mel Gibson franchise of flicks about mismatched police partners. Damon Wayans and Clayne Crawford star.
CAN YOU WATCH IT? Lethal Weapon was renewed for a second season on Fox.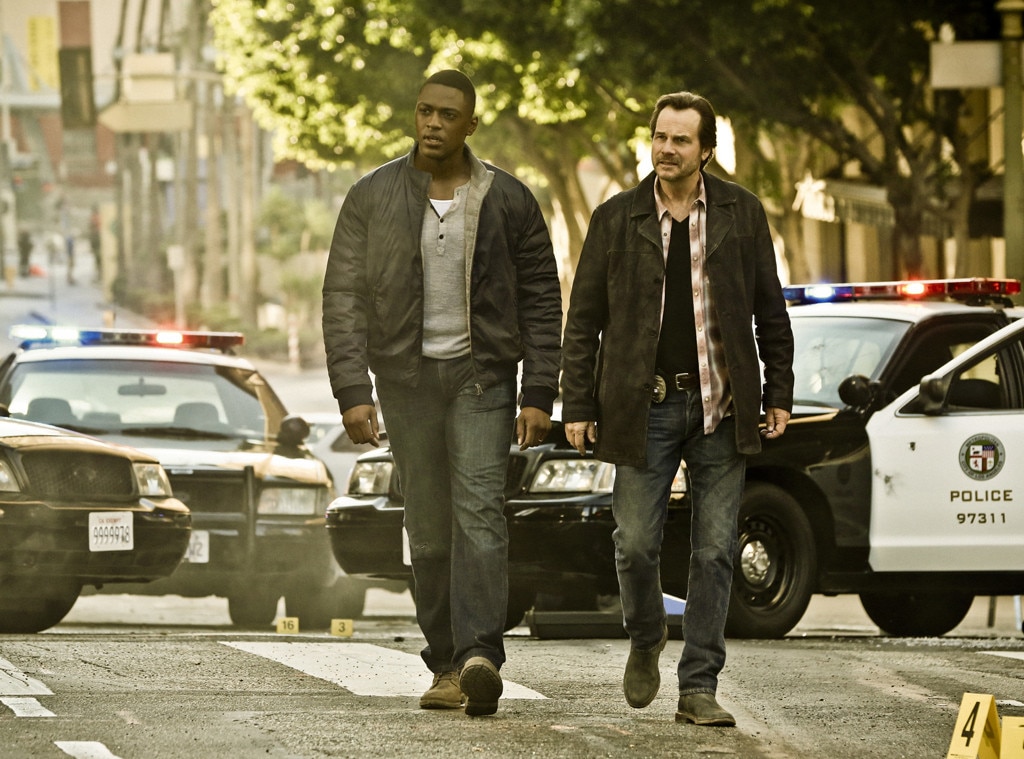 CBS
Training Day

WHAT: This series was set 15 years after the Denzel Washington and Ethan Hawke movie of the same name. Film director Antoine Fuqua served as director and executive producer with Bill Paxton and Justin Cornwell as the new detectives.
CAN YOU WATCH IT? On CBS All Access. The network canceled the series after one season following low ratings and the passing of Paxton.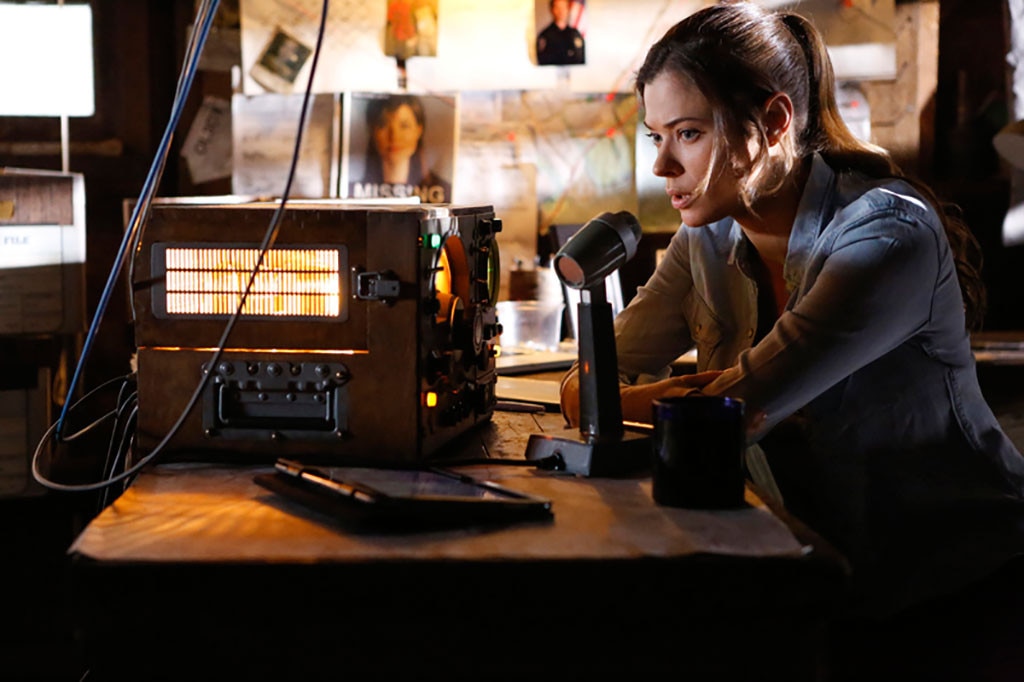 The CW
Frequency

WHAT: The CW's drama was basically the plot of the movie, but in place of Jim Caviezel there's Peyton List. Dead dad communicates with alive daughter via CB radio, with the past changing the future.
CAN YOU WATCH? You could, but it's canceled already.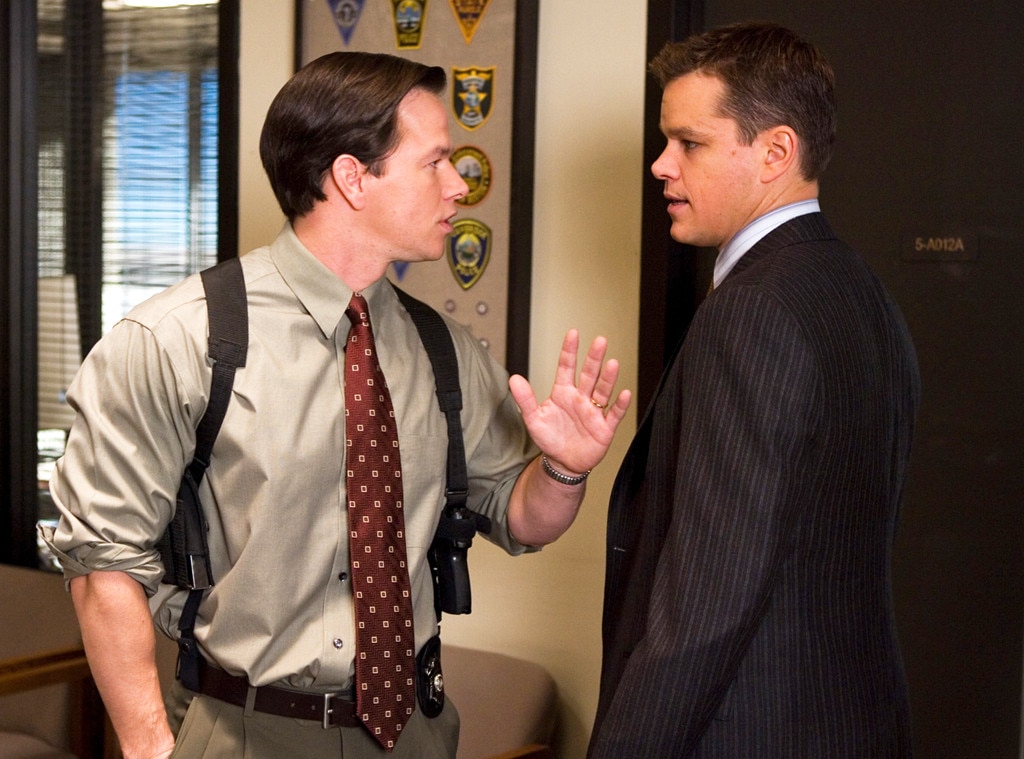 Courtesy of Warner Bros. Entertainment
The Departed

WHAT: A spin on the Oscar-winning movie of the same, the TV version is set in Chicago with warring drug gangs instead of Boston.
CAN YOU WATCH IT? Not yet, it's just in the works now.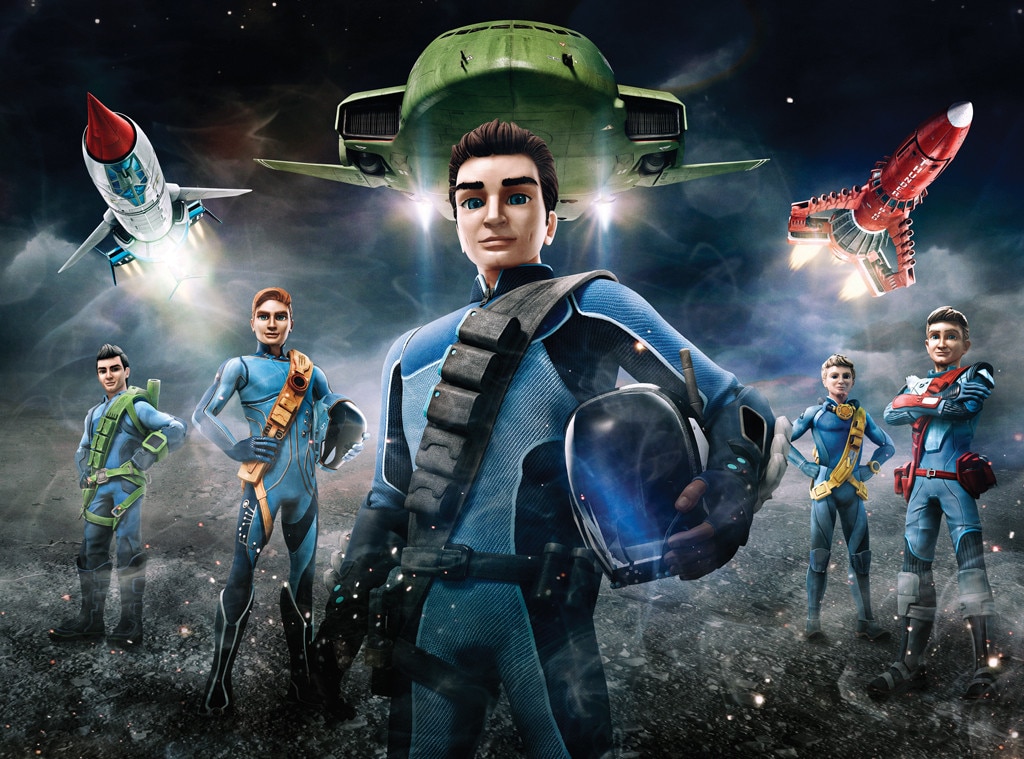 Amazon
Thunderbirds Are Go

WHAT: Amazon has ordered four 13-episode seasons of a reinvention of the classic 50-year-old series.
CAN YOU WATCH IT? Yep, check out Amazon Prime.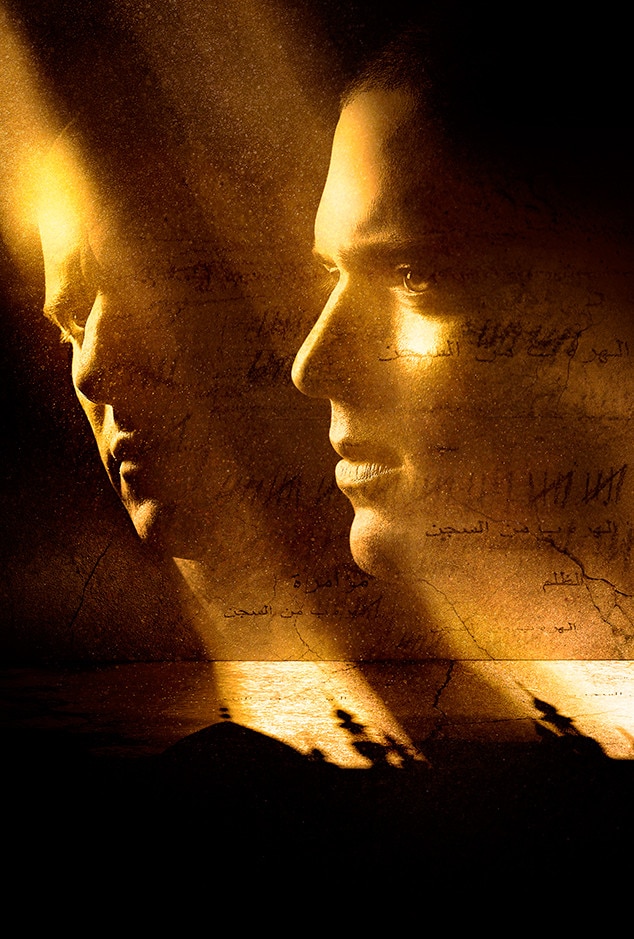 Fox
Prison Break

WHAT: A revival of the fan-favorite drama starring Wentworth Miller and Dominic Purcell that takes place after the events of the show.
CAN YOU WATCH IT? Bust out of jail midseason on Fox.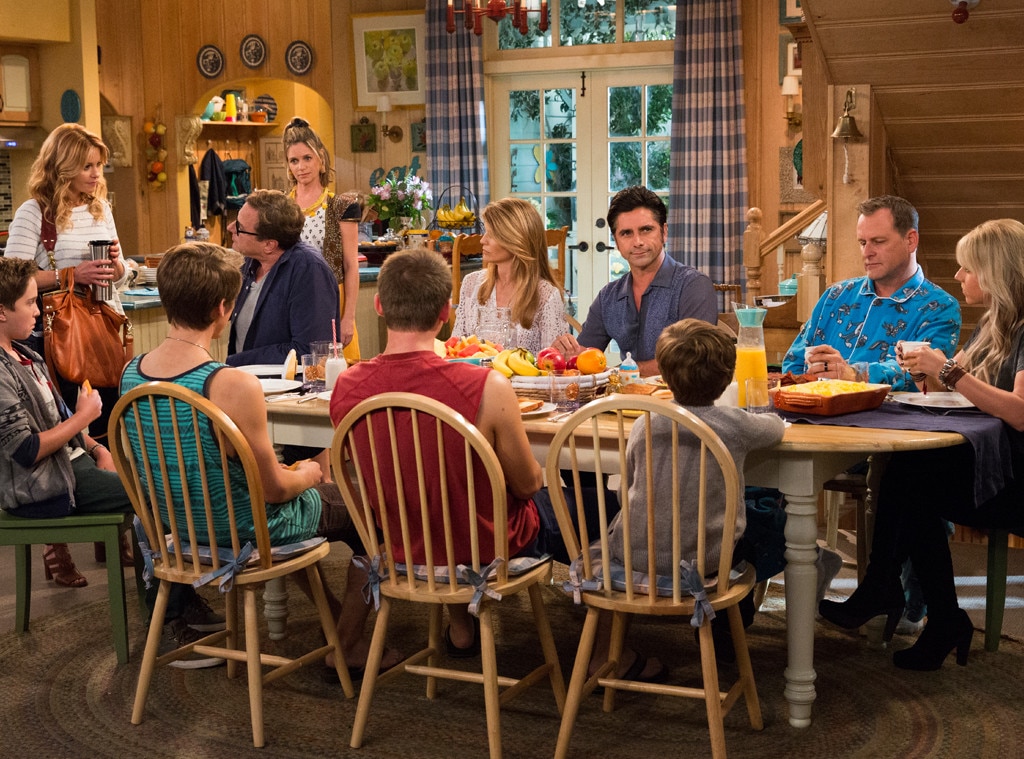 Netflix
Fuller House

WHAT: A Full House continuation series about DJ Tanner, sister Stephanie and best friend Kimmy Gibbler. The entire cast, with the exception of Mary-Kate and Ashley Olsen, appeared in the first season of the Netflix series.
CAN YOU WATCH IT? You bet! Season three will debut later in 2017.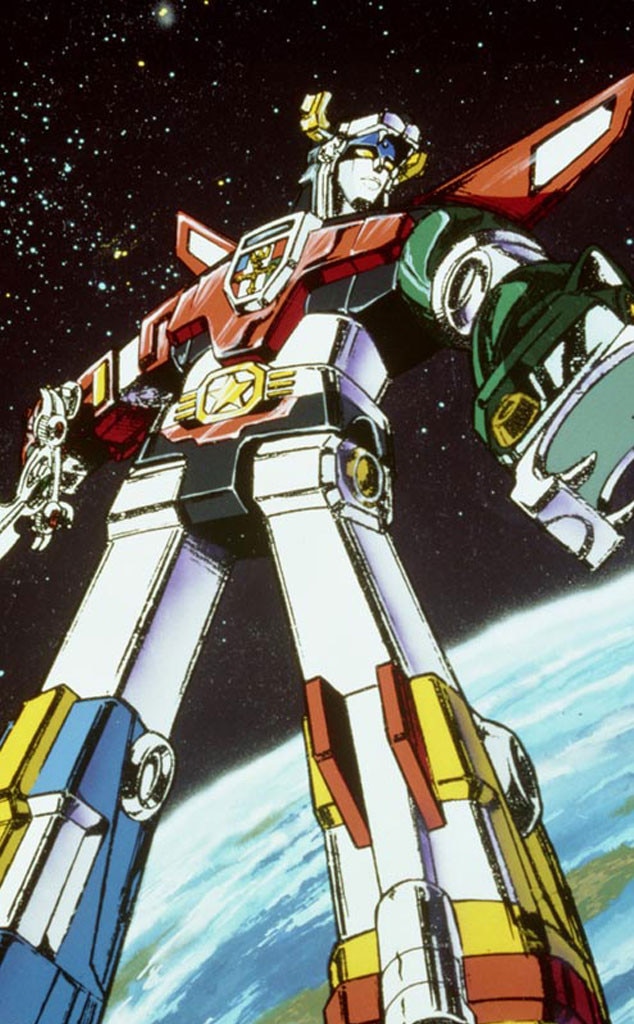 DreamWorks
Voltron

WHAT: Netflix has a new animated version of your favorite cartoon about robot lions operated by pilots that combine to become a giant robot, Voltron!
CAN YOU WATCH IT? Two seasons are currently streaming on Netflix.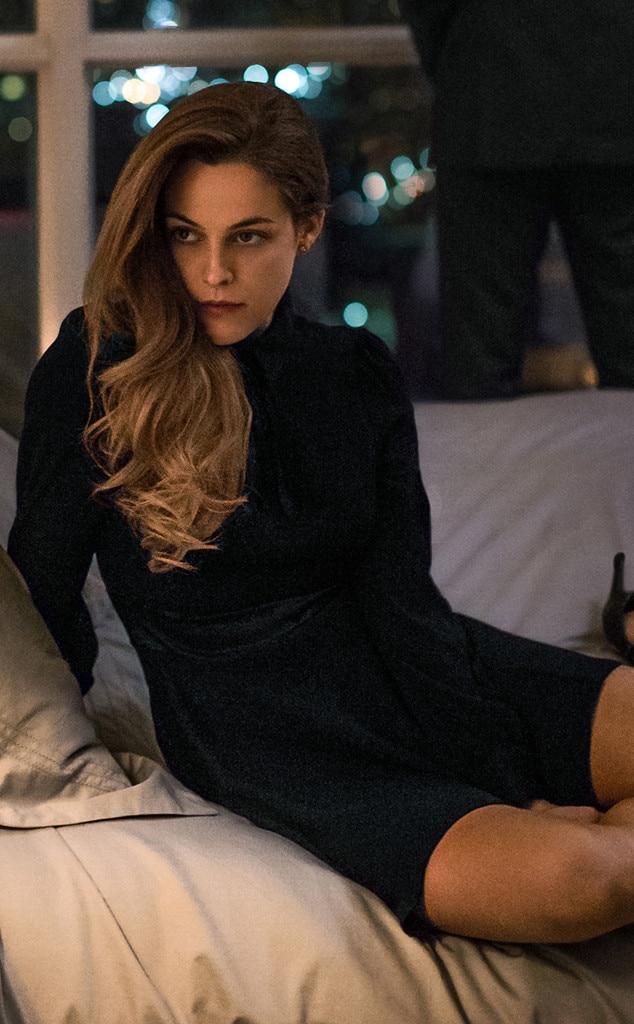 Starz
The Girlfriend Experience

WHAT: The original drama followed a high-class call girl who specialized in…The Girlfriend Experience. Steven Soderbergh, who was behind the flick, is also behind the Starz series.
CAN YOU WATCH IT? Yes, on Starz. Riley Keough starred in it.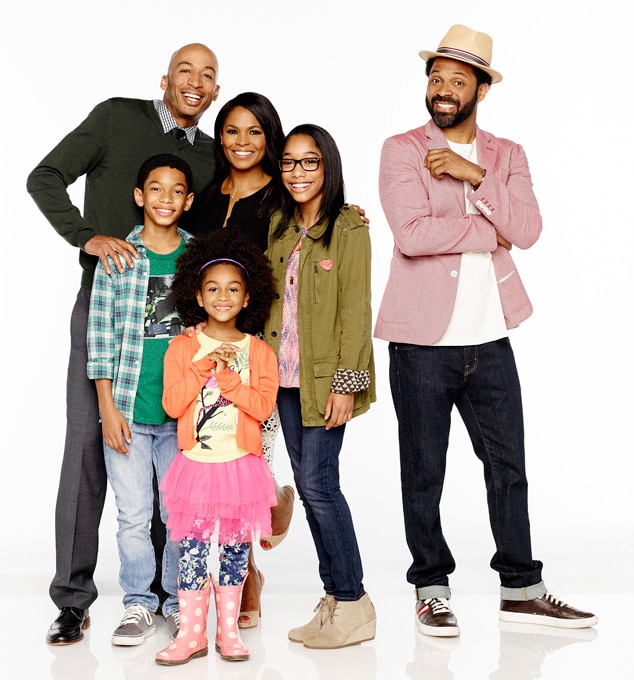 ABC/Mitchell Haaseth
Uncle Buck

WHAT: A remake of the John Candy movie with Mike Epps in the title role.
CAN YOU WATCH IT? After sitting on ABC's shelf for months, the new Uncle Buck debuts on Tuesday, June 14 at 9 p.m.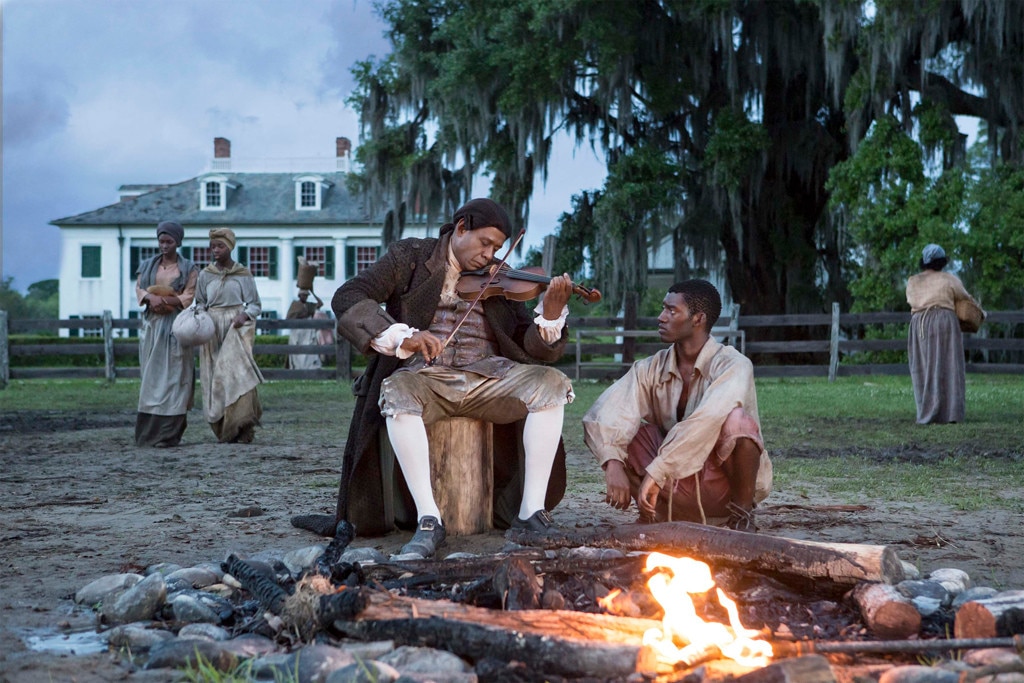 Steve Dietl/History Channel
Roots

WHAT: A remake of the classic miniseries based on Alex Haley's book that's airing across several channels including History and A&E. Cast includes Laurence Fishburne, Anna Paquin, Matthew Goode, Forest Whitaker, Anika Noni Rose and many more.
CAN YOU WATCH IT? The remake premiered on May 30, 2016.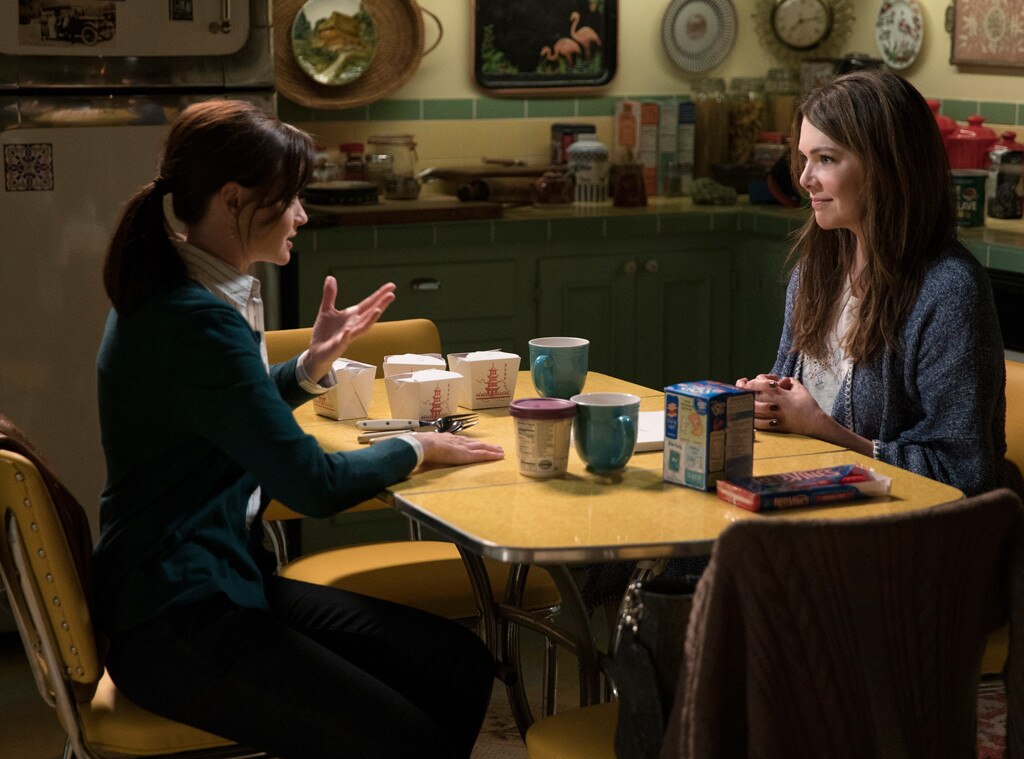 Netflix
Gilmore Girls: A Year in the Life

WHAT: Four 90-minute movies on Netflix reunited the cast of the beloved show.
CAN YOU WATCH IT? The return of Gilmore Girls dropped in November 2016 and is now streaming on Netflix.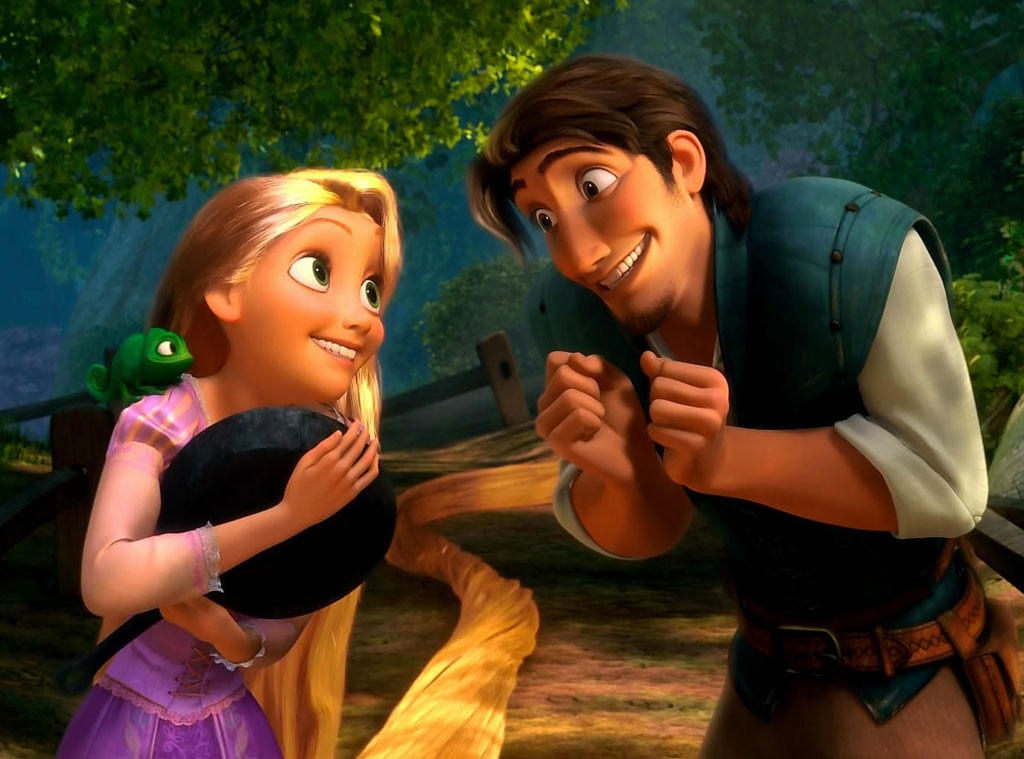 Disney
Tangled

WHAT: A sequel series to the 2010 movie about Rapunzel starring Zachary Levi and Mandy Moore—they'll both be back as well.
CAN YOU WATCH IT? It's happening on Disney Channel in 2017.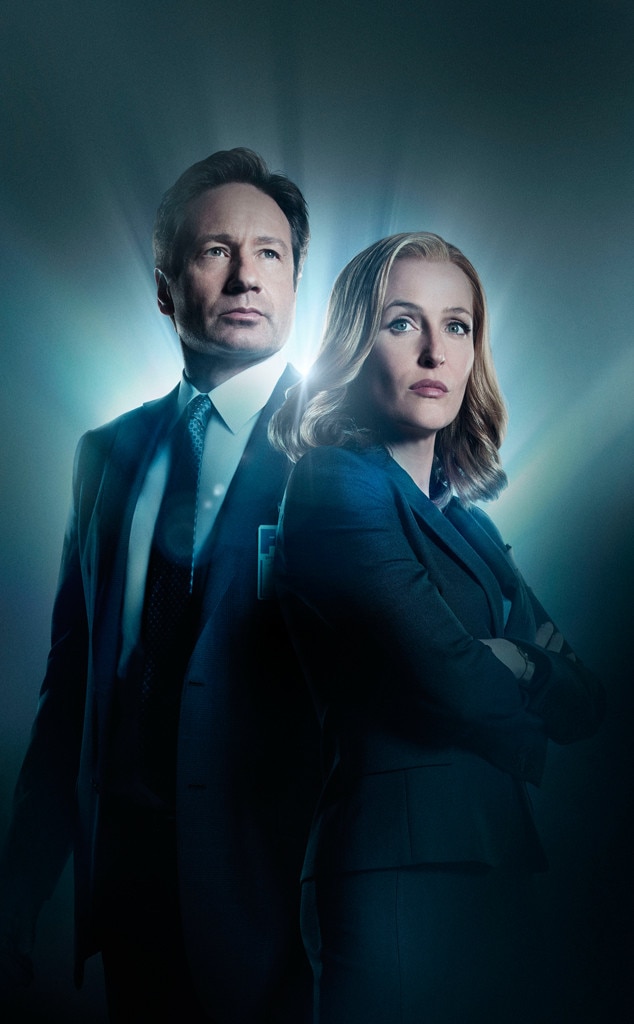 Fox
The X-Files

WHAT: Gillian Anderson and David Duchovny returned to the world of paranormal conspiracies for six episodes on Fox.
CAN YOU WATCH IT? All six episodes of the first batch came and went, but Fox announced Mulder and Scully will return in 2018 for 10 new episodes.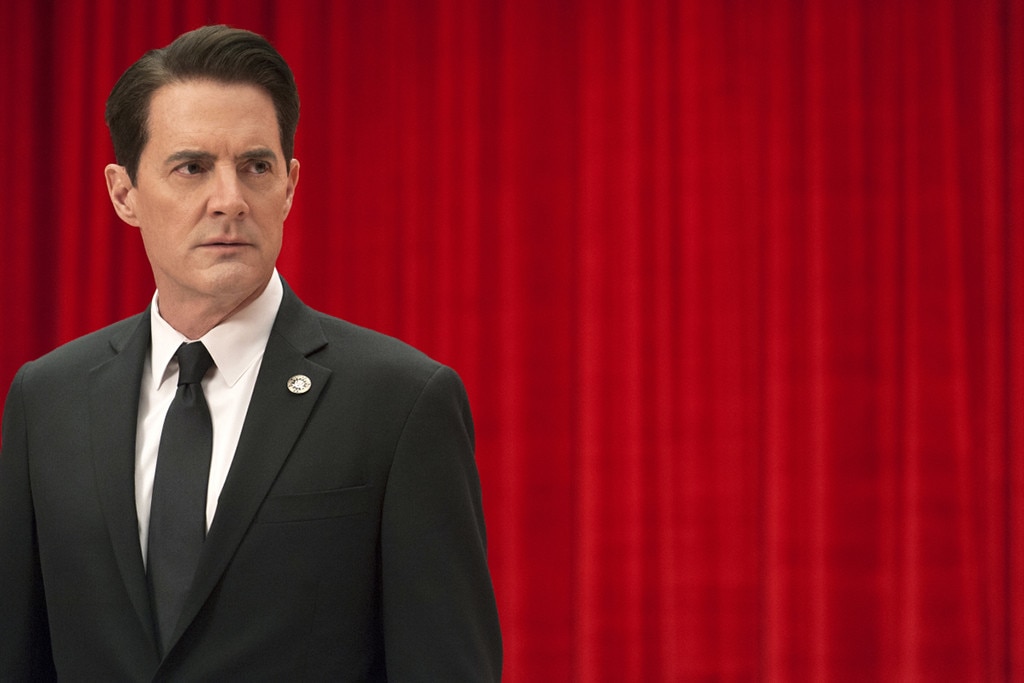 Showtime
Twin Peaks

WHAT: A continuation of David Lynch's series 25 years later, but this time on Showtime.
CAN YOU WATCH IT? Twin Peaks is airing on Showtime over the summer of 2017.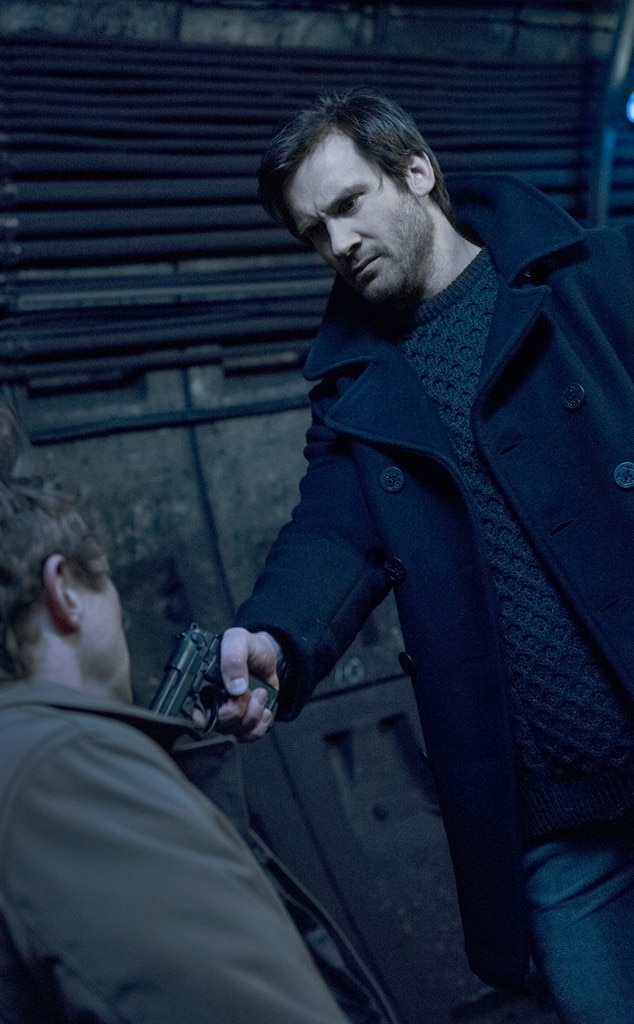 NBC
Taken

WHAT: NBC ordered on a prequel series to Taken, but it's in modern times starring Clive Standen and Jennifer Beals. No flip phone for Bryan Mills.
CAN YOU WATCH IT? Premiere date not yet set, but it's coming to NBC.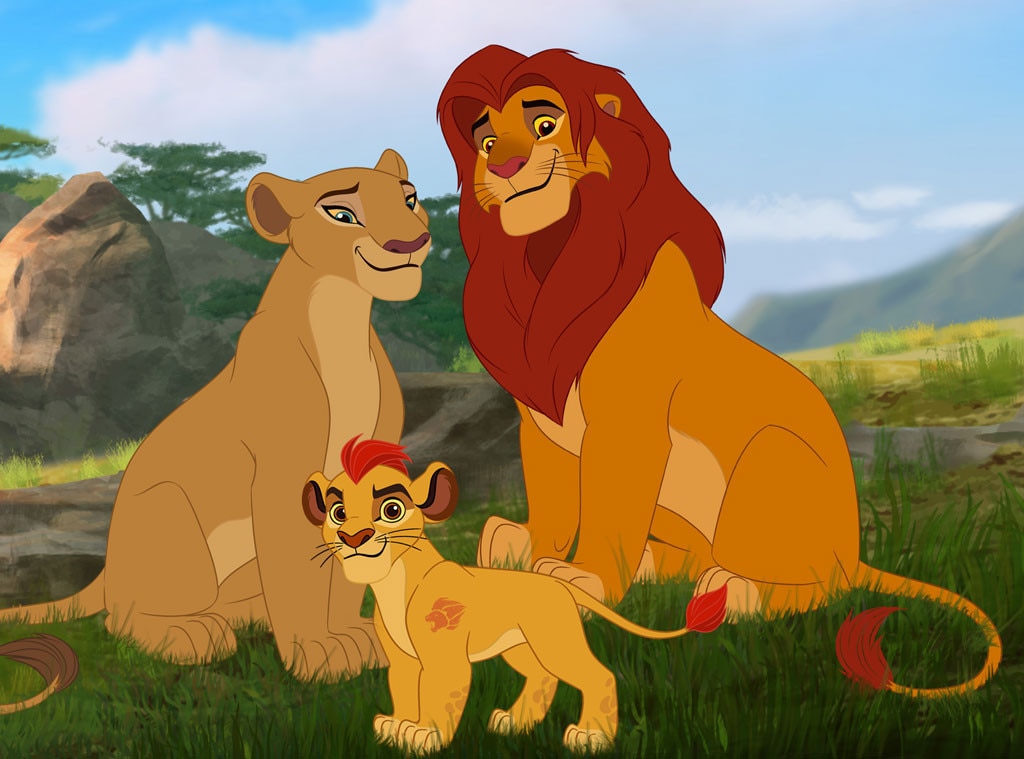 Disney Junior
The Lion Guard

WHAT: A new cartoon featuring the son of Simba and Nala of The Lion King.
CAN YOU WATCH IT? Sure can.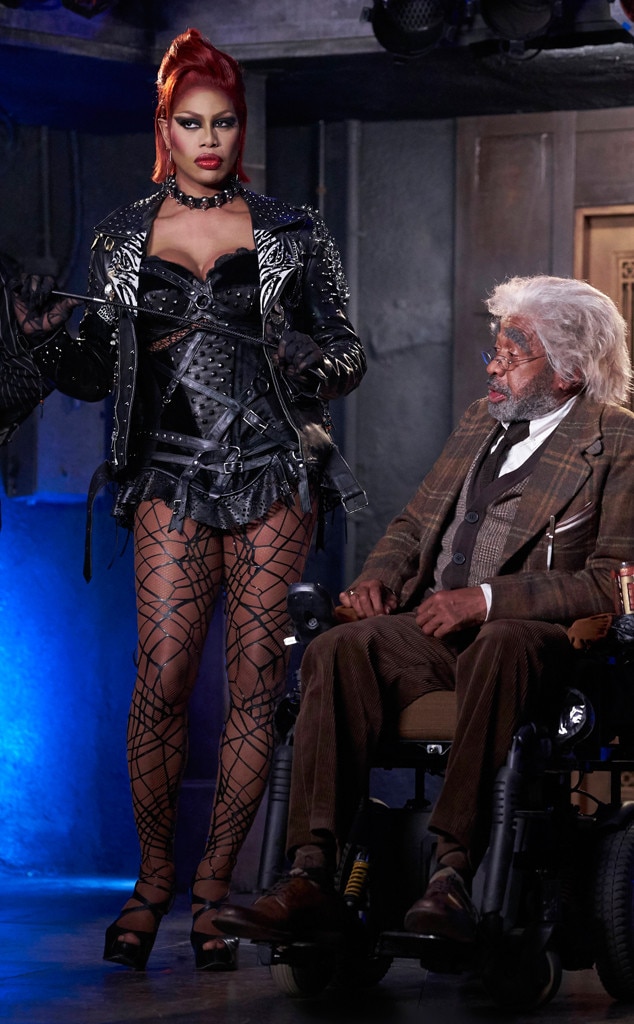 Fox
Rocky Horror Picture Show

WHAT: A TV movie remake of the classic flick, but this time Laverne Cox is playing Tim Curry's Dr. Frank N Futter.
CAN YOU WATCH IT? The movie premieres this fall on Fox.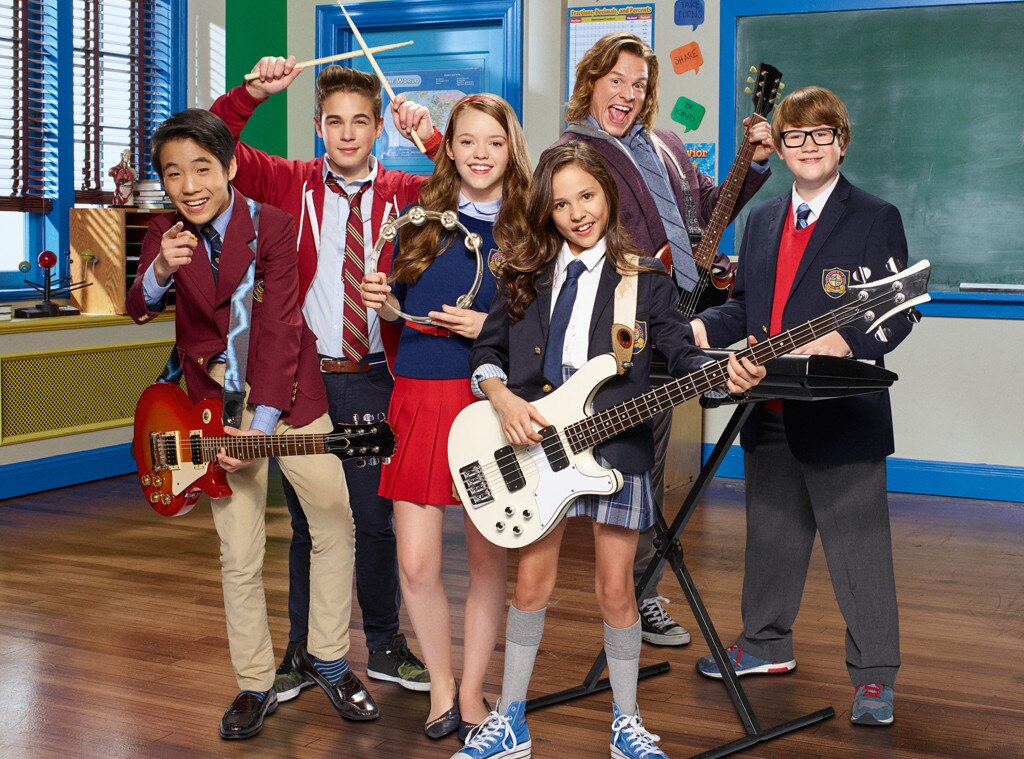 Nickelodeon
School of Rock

WHAT: Nickelodeon ordered a TV show based on the Jack Black movie and at the same time there's a Broadway has a musical based on the Jack Black movie. There's lots of ways to see School of Rock.
CAN YOU WATCH IT? The first episode premiered in March 2016 on Nick.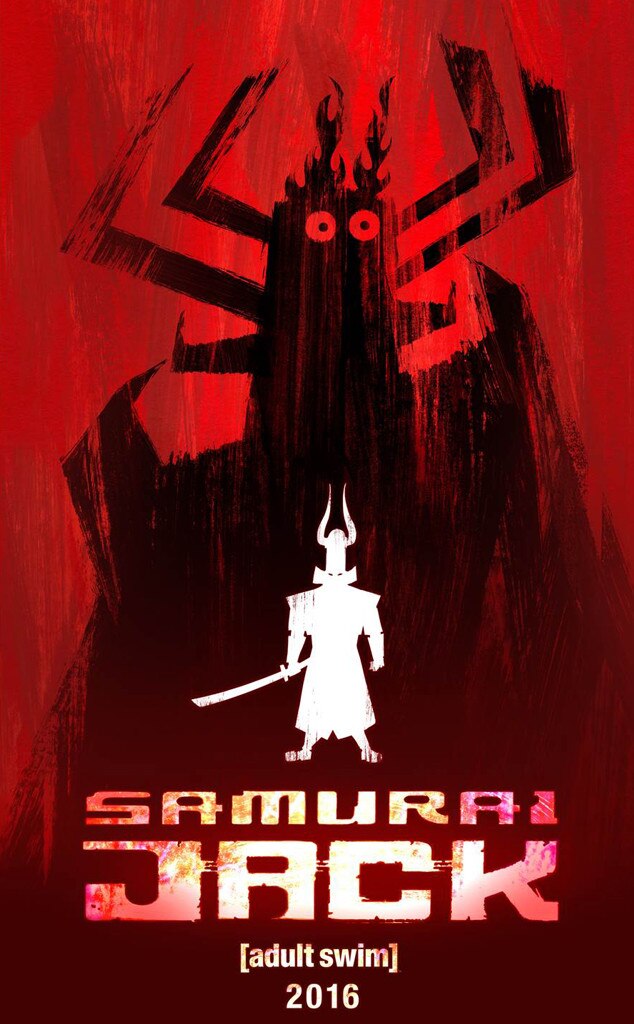 Adult Swim
Samurai Jack

WHAT: Revival of the Cartoon Network series of the same name.
CAN YOU WATCH IT? It's happening on Adult Swim in 2016. Be prepared.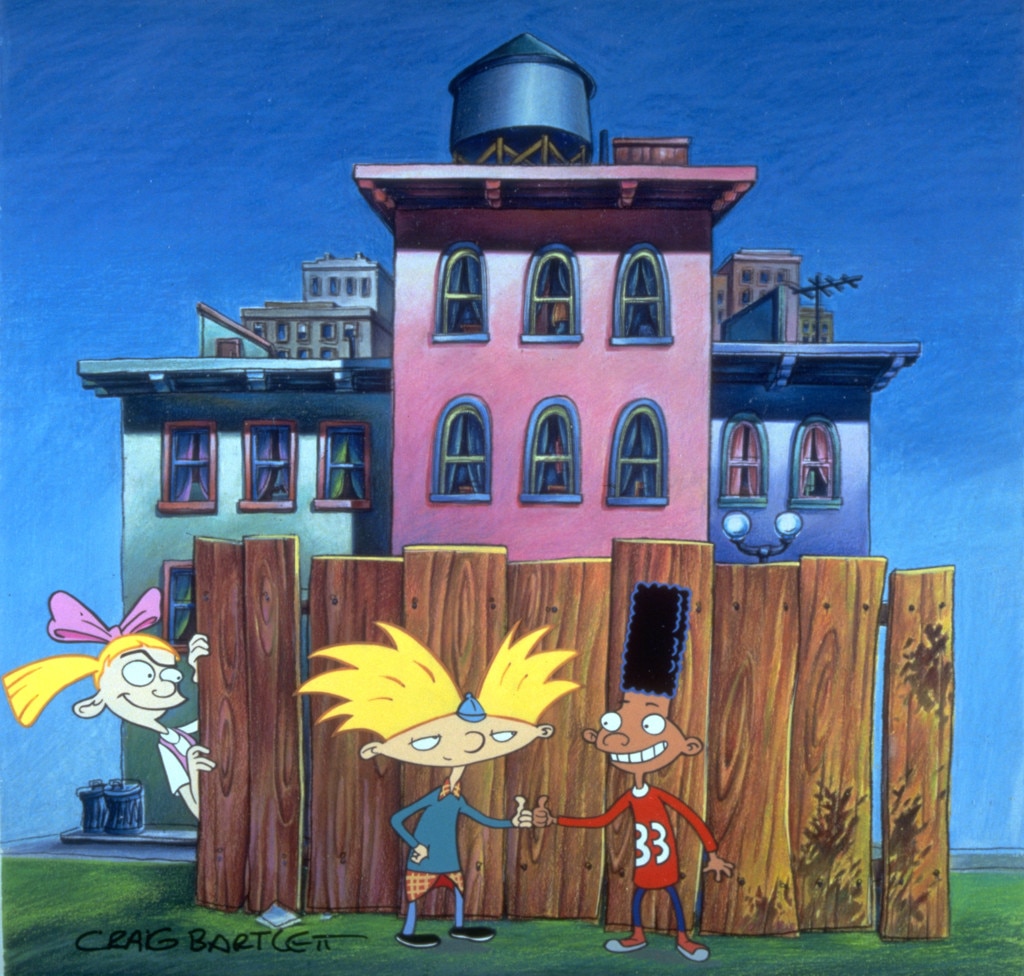 Nickelodeon
Hey Arnold

WHAT: A TV movie continuing the story of the football head that will tie up lose ends and possibly set the stage for more.
CAN YOU WATCH IT? Not yet, but it's coming.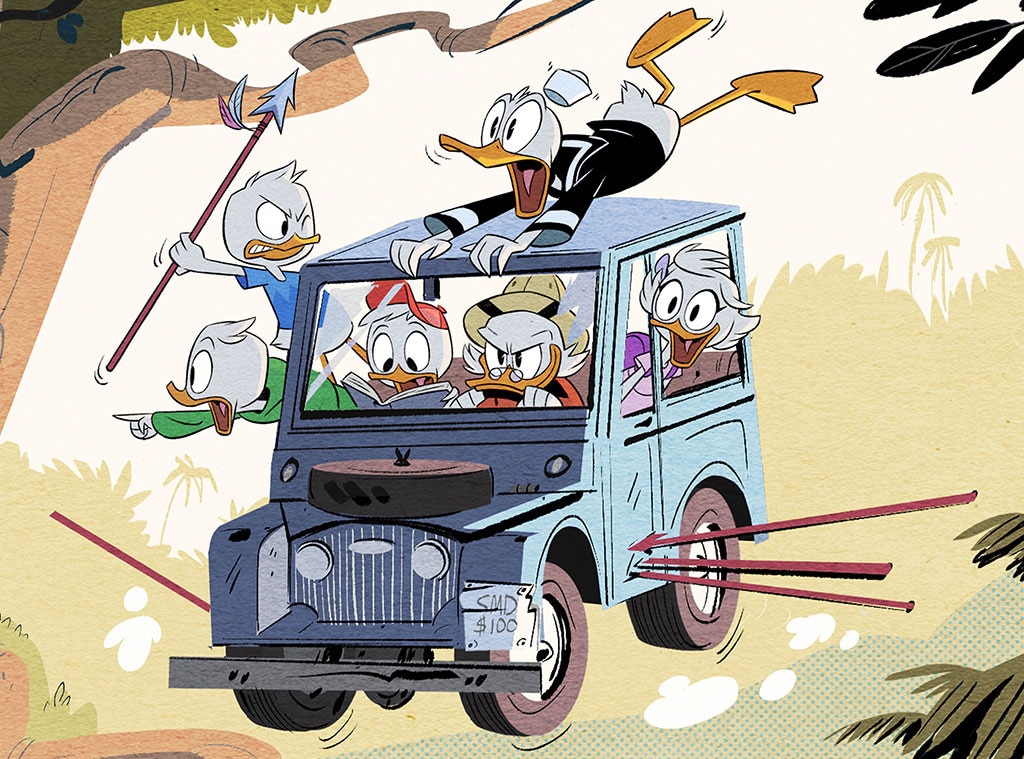 Disney XD
DuckTales

WHAT: A new cartoon series on Disney XD based on the original cartoon about Scrooge McDuck and his nephews Huey, Louie and Dewey.
CAN YOU WATCH IT? Not yet, but it's coming.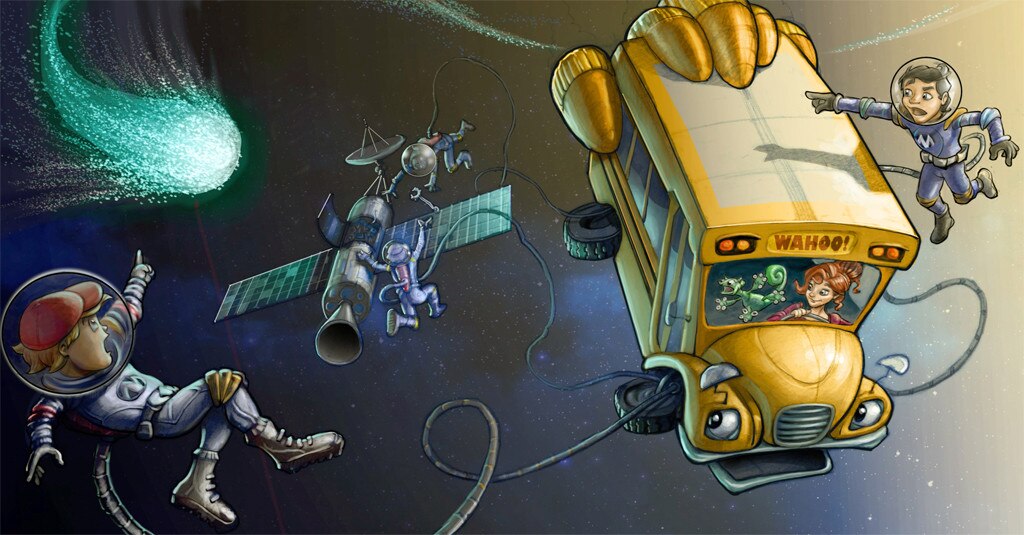 © Scholastic Entertainment Inc 2014/Netflix
The Magic School Bus 360

WHAT: A new animated series based on the books that spawned the original show.
CAN YOU WATCH IT? Not yet, but it's coming to Netflix.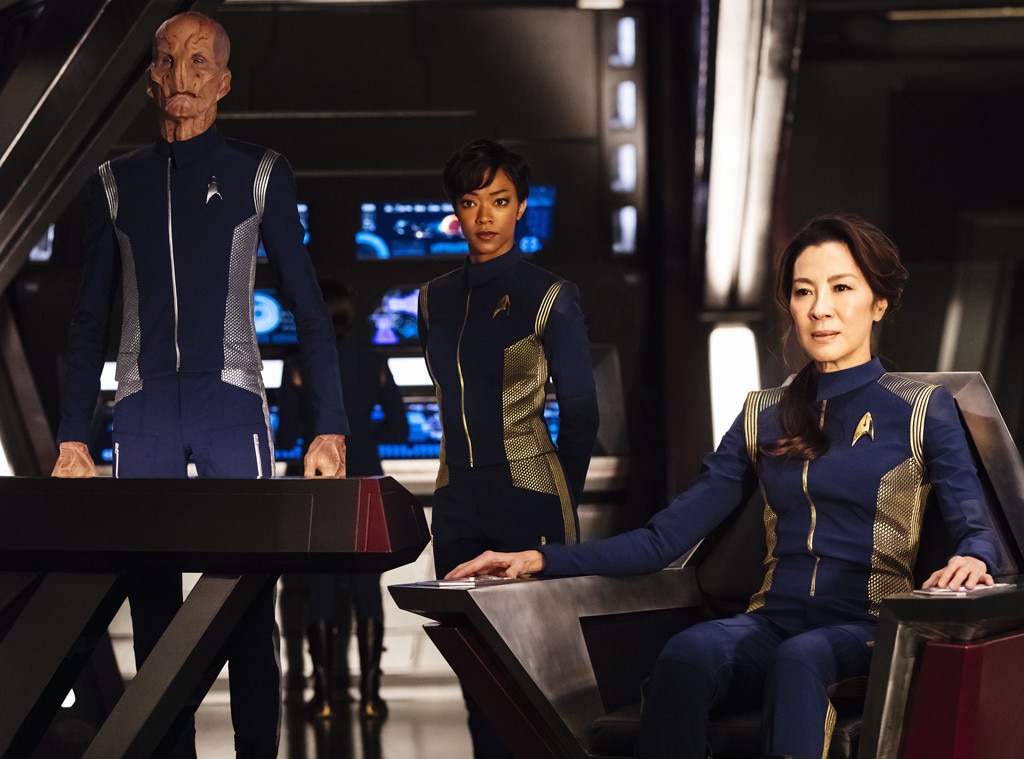 CBS
Star Trek

WHAT: A new series launching on CBS about a, you guessed it, star ship and its crew. The show, which stars Sonequa Martin-Green, will then move to CBS All Access.
CAN YOU WATCH IT? Coming fall 2017 to CBS All Access.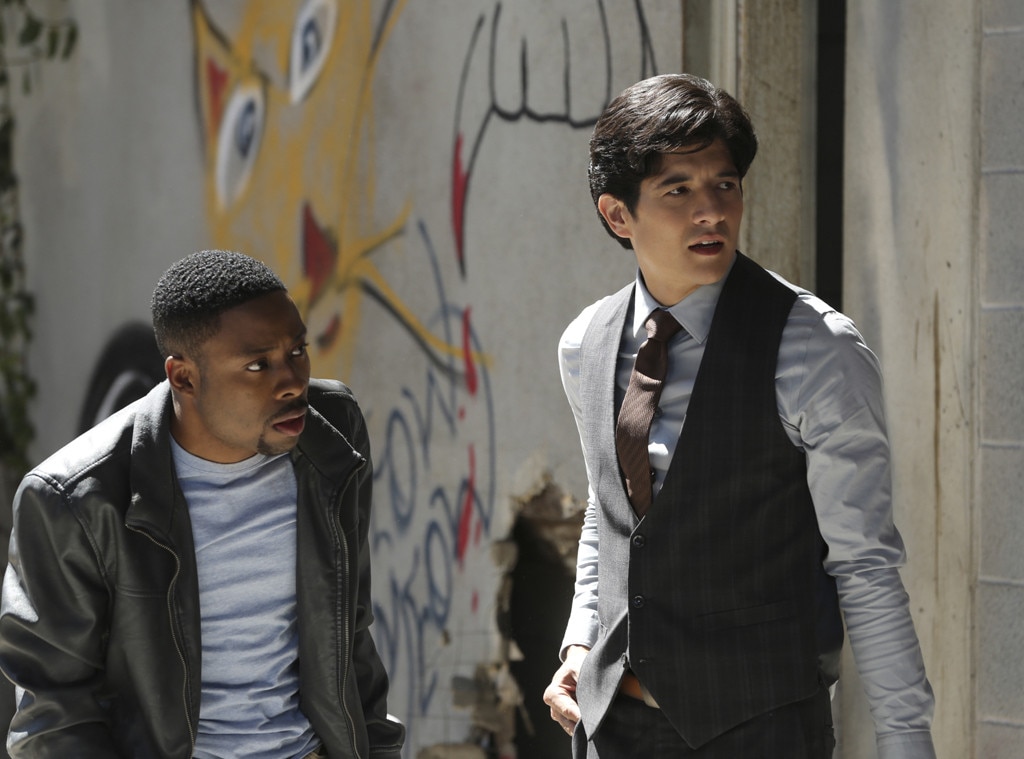 CBS
Rush Hour

WHAT: A TV remake of the Chris Tucker and Jackie Chan buddy cop comedy movies for CBS.
CAN YOU WATCH IT? You could, but many of you didn't. It's been canceled already.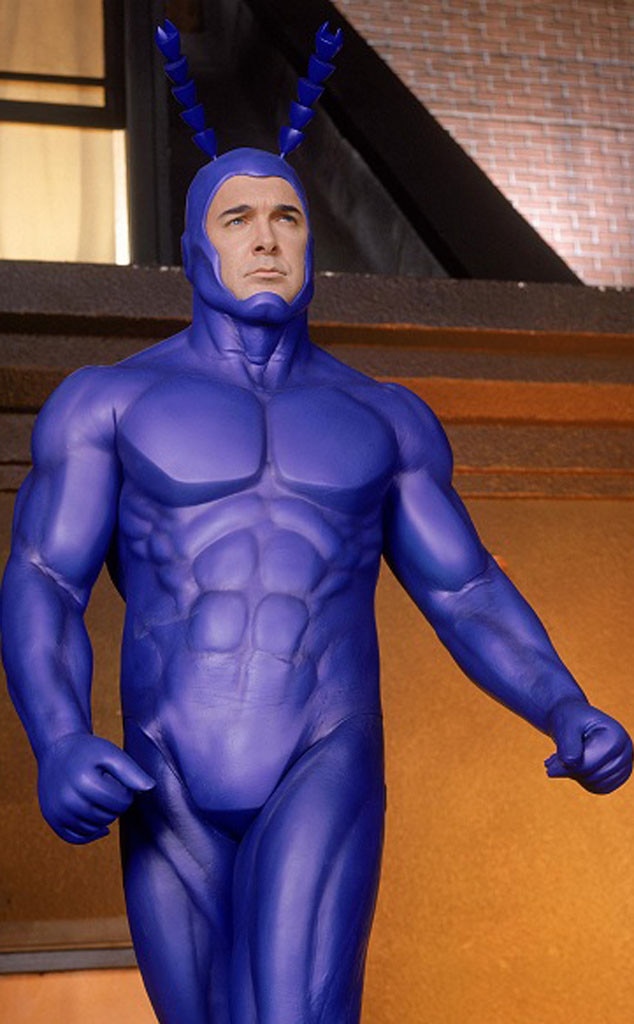 FOX
The Tick

WHAT: A revival of the Patrick Warburton series about a hapless superhero. The Tick was originally a comic book before becoming a cartoon and then later a short-lived Fox live-action series starring Warburton. Peter Serafinowicz stars.
CAN YOU WATCH IT? Season one premieres August 25, 2017.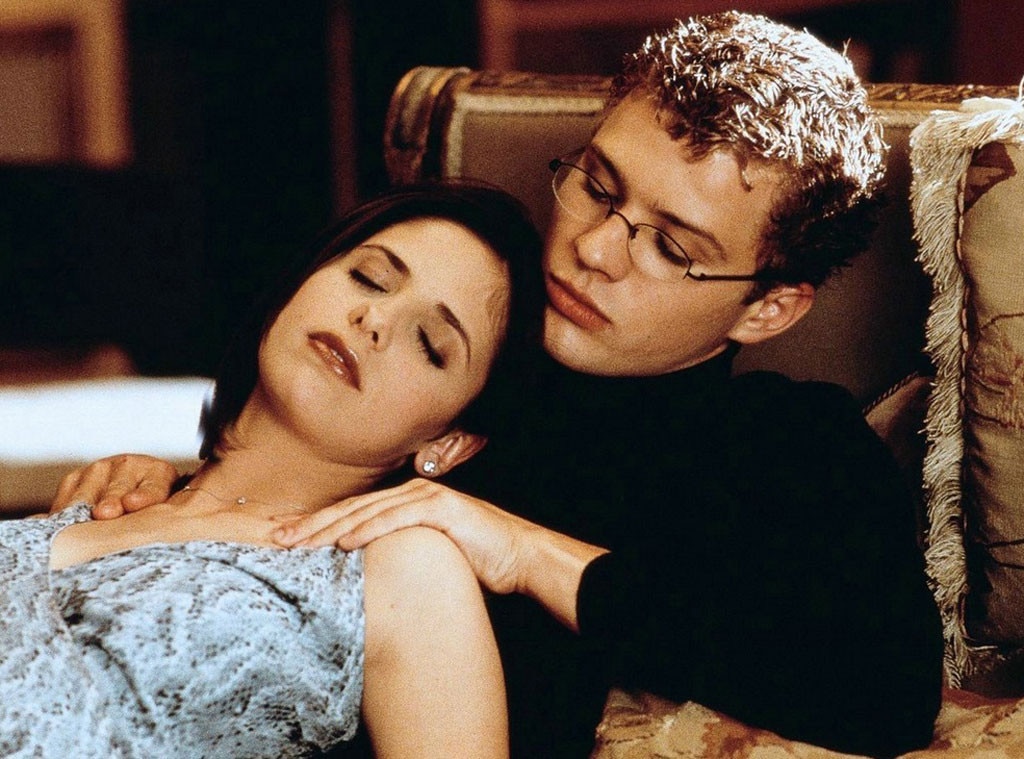 Columbia Pictures
Cruel Intentions

WHAT: NBC made a pilot that's a sequel to the movie you love about the son of Sebastian and Annette from the film's writer and director Roger Kumble. Bash will find his late father's journal and uncovers the family's secrets.
CAN YOU WATCH IT? No…at least not yet. The series, which featured Sarah Michelle Gellar reprising her infamous film role, wasn't ordered to series in time for Upfronts, but it's not quite dead at NBC.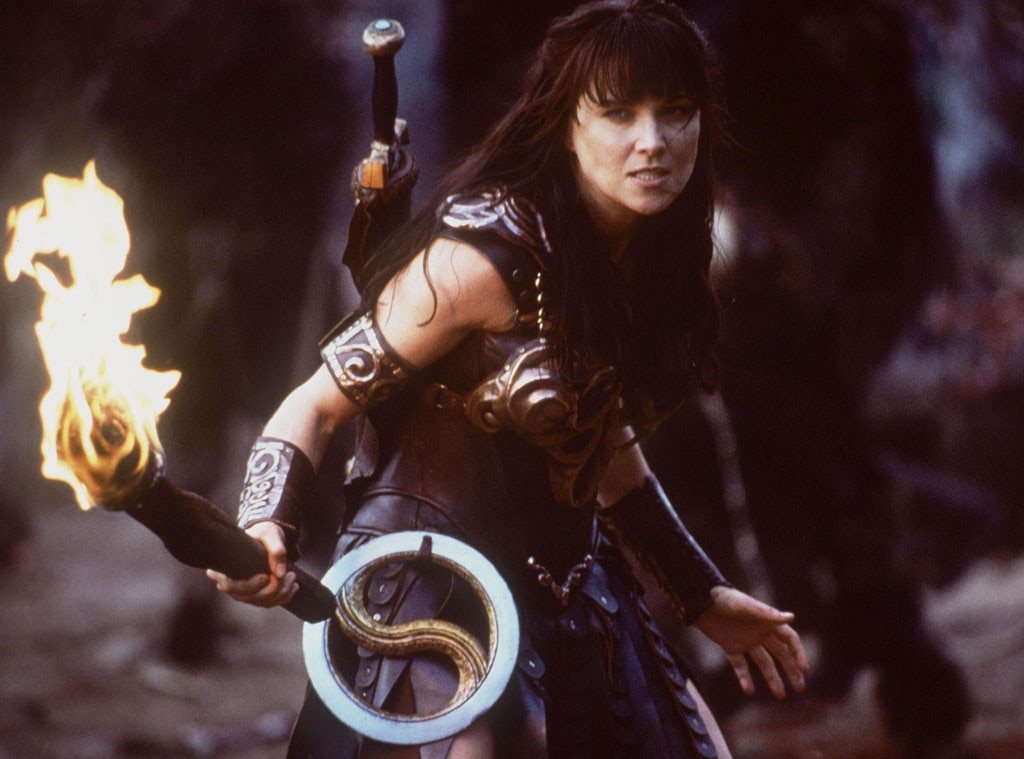 Universal International Television
Xena: Warriror Princess

WHAT: A reboot of the fan-favorite syndicated action series starring Lucy Lawless and Renee O'Connor. Lost veteran Javier Grillo-Marxuach was working on the script for NBC, but announced he was off the project in April 2017.
CAN YOU WATCH IT? There's nothing to watch. Yet?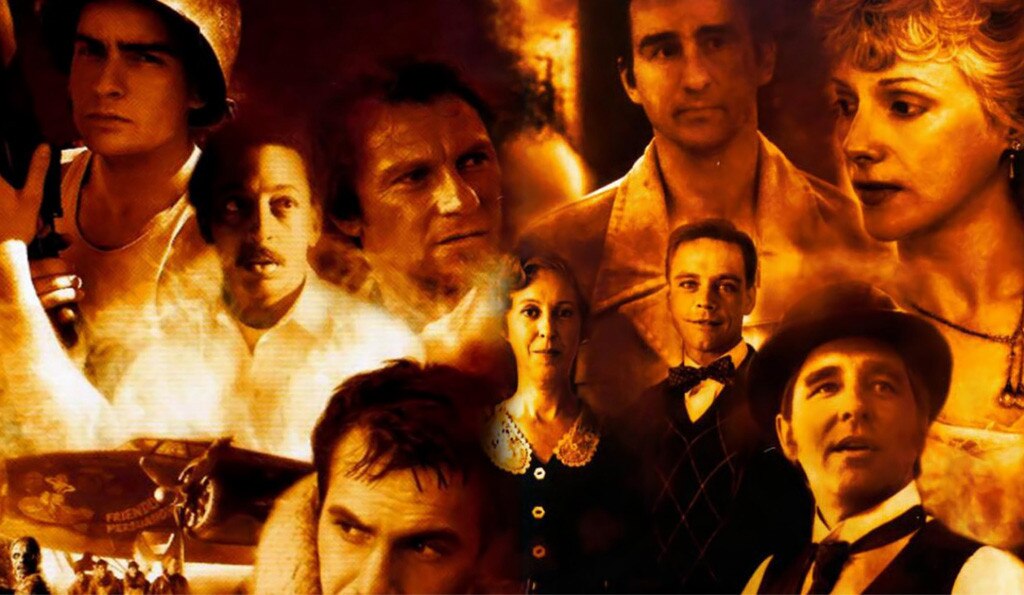 NBC
Amazing Stories

WHAT: Anthologies are all the rage these days (Hey Fargo! American Horror Story!) and with Bryan Fuller at the helm of this sci-fi/fantasy/horror series reboot there's definitely enough there to get our attention.
CAN YOU WATCH IT? Not yet. The show was left off the Upfronts announcement slate, but that doesn't mean it's dead.
Photos
See More From TV Reboots, Remakes and Revivals Guide: Which Shows Are Returning From the Dead?
(E! and NBC are both part of the NBCUniversal family.)
Catch the latest news on E! News weekdays at 12PM, 7PM & 11PM in the UK, only on E!